by Laura Keil
---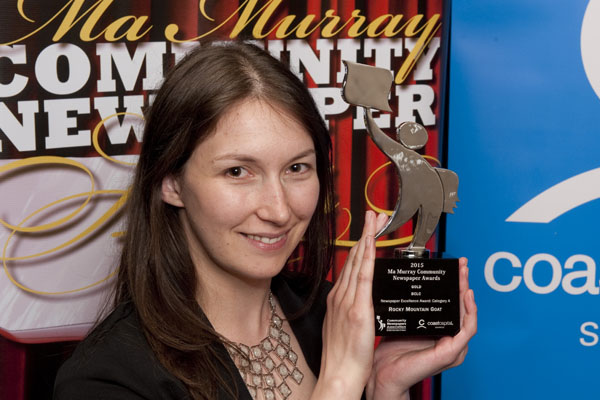 The Rocky Mountain Goat has been nominated again for Newspaper Excellence by the BC Yukon Community NewsMedia Association.
It is up against two other papers in its circulation category – the Eagle Valley News based in Salmon Arm and the Tofino-Ucluelet Westerly News, based in Ucluelet.
The award recognizes all-around excellence in editorial content, layout & design, photography, online presence and advertising content & design.
This is the fourth time the Goat has been nominated for general excellence since it joined the BCYCNA 6.5 years ago. The Goat won first place for general excellence from the BCYCNA in 2015 and 2018 and 2nd place in 2016.
The winners of this year's competition will be announced April 27th during the Ma Murray awards gala at the River Rock Casino in Richmond.
Good luck to all the finalists!