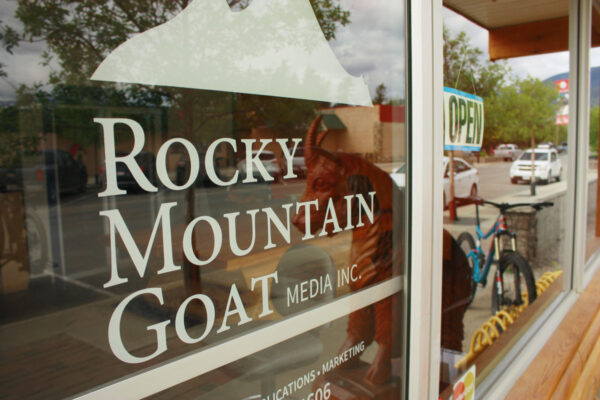 By Goat Staff
---
The Rocky Mountain Goat is a finalist in the provincial Ma Murray newspaper awards in four different categories for its work in 2020.
The Goat is up against its southern neighbours Clearwater-based North Thompson Times and the Salmon-Arm based Eagle Valley News in the Newspaper Excellence Award category A, which recognizes all-round excellence in editorial, photography, layout, ads and website for papers with a circulation under 1600/week.
Graphic Designer Arthur Tanga is a finalist in the ad design category for his work on a banner ad for Prince George Subaru (featuring Tyson Remmelg). This is the first time the Goat has made it into the category, competing against newspapers across the province with circulations under 10,000 readers.
The Goat's Andru McCracken was nominated in the Outdoor Recreation Writing category, for a piece on McBride's new avalanche forecast. The Goat is up against the Hope Standard and The Nelson Star in that category.
The Goat's local reporting team was nominated for their photo essay entitled "Making the best of it" which looked at the local response and resilience to COVID-19 restrictions, in spring 2020. Andrea Arnold, Laura Keil and Andru McCracken each contributed photos to the project. The Oak Bay News and the Yukon News are also finalists in the category.
The winners of the award (and 2nd and 3rd places) will be announced at a virtual Awards Gala on Thursday, April 29th.
The Goat has been a finalist in years past and has taken home first place for general excellence three times. The Rocky Mountain Goat is one of just a few independent newspapers operating in the province and its staff is proud to call the Robson Valley home.