by Andrea Arnold
---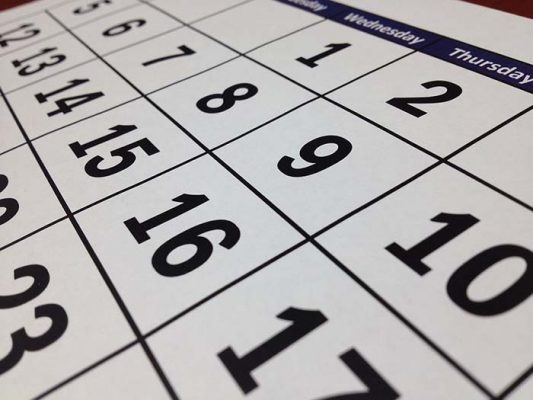 A paper calendar has made the transition online and McBride residents can now keep tabs on what's happening in real time.
The calendar was created by the McBride and District Chamber of Commerce. It showcases free and paid events that are educational, entertaining, political and social in nature. It was originally a paper product, but the time that was required to make it effective was overwhelming for volunteers.
"We decided to test out an online version, to see how it worked in our community," said Chamber member Amanda Rich. "We really liked the simplicity and accessibility of the calendar so we continued to use it."
The result of their effort can be found at https://calendar.mcbride.ca/ and on the Village of McBride webpage.
Each item on the calendar is linked to posters, phone numbers, or e-mail addresses related to the event by a simple click of a button.
The calendar is a free service to everyone. Individuals, organizations and business owners are encouraged to advertise their events/meetings simply by selecting "submit" event at the top right corner of the calendar page and filling out the information. The site is monitored by Rich, and fellow Chamber member Russ Purvis.
For those without access to the online option at home, Rich suggests a visit to the library to use their computers and internet services.  Hard copies can also be printed for individuals to take home.
"The aim of the Community Calendar is to streamline community events and act as a one stop place to post your upcoming events, and to find out what's going on," said Rich, "We're hopeful that more folks will catch on to it this year."