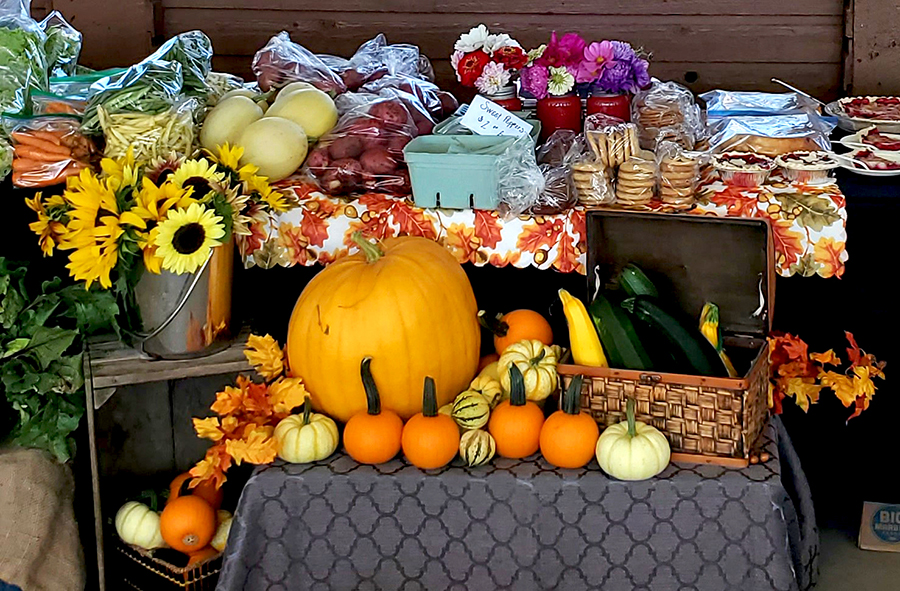 By Andrea Arnold
It has been many years since McBride has hosted a Fall celebration of any kind. But this year, McBride residents are being invited to participate in a celebration of Fall. The McBride & District Chamber of Commerce is sponsoring a Harvest Fun Fair and Open House on October 1, 2022.
The one day event will be full of food, games and friendly competition. Residents are invited to participate through entries in the Agricultural Fair portion of the event. Participation will require some planning and preparation.
"We do not have the space to do a traditional agricultural fair so our goal is to do a scaled down version with different categories that we can switch up each year," said organizer Gina Gallacher. "There will be ribbons and prizes."
This year's categories are as follows: Crops/Flowers, Kids Crops/Sunflowers, Photographer, Home Arts, Scarecrow Building, Pumpkin Carving, Pies, and Cake Decorating.
In the crops/flowers category, judges will be looking for squash and dried flowers entries. Kids have their own subcategories – pumpkins and sunflowers. The home arts category covers all fibre arts and paintings.
The pie contest requires participants to register two pies.
"One pie will be used for judging and the other one will be put in a silent auction in support of the McBride Food Bank," said Gallacher.
The cakes that are entered for the decorating contest will not be judged on taste, only decorations. Participants register one decorated cake, and following the judging the cakes will be silently auctioned for the McBride Hospital Auxiliary.
Gallacher says entries for all these categories have to be at the pavilion in the Steve Kolida Park by 9:30am on October 1 for judging, and entries can be picked up at the end of the event.
The Scarecrow Contest and the Pumpkin Carving require teams to build a scarecrow, or carve a pumpkin prior to the event. The creations need to be brought to the train station on the 1st and will be paraded from 1st ave down Main street to 2nd and around into the park to be set up for judging.
"Entries will be returned at the end of the day," said Gallacher. "Participants can join one or both categories. There will be prizes."
The Photography contest has three categories, Nature, Kids and Their Pets, and Celebrate McBride. The Celebrate McBride photos must clearly be identifiable as McBride images, with no explanation needed. Photos need to be electronically submitted, along with the photographer's name and telephone number by September 26, to Gallacher through email at [email protected]. Participants are invited to enter one photo in each category.
She says photos will be printed by a local business's color printer and will be on display at the event. "Judges will see both the electronic and printed version."
The registration deadline for all other Agriculture Fair categories is September 30.
At the park, a Fun Fair will be set up with many family friendly games like a Paper Airplane Toss, Pumpkin Bowling, Sucker Pull, Duck Race, Fishing Game, Bingo, Apple Pull and many more. $5 gets participants tickets to play 10 games, where small prizes and candy can be won. The money raised by the fun fair will go to the Chamber of Commerce for things like maintenance of Horseshoe Lake, fireworks at Halloween and other various events.
"I am so excited for this event as it lends to a lot of community involvement and socialization for all of us," said Gallacher. "Join some of the contests if you can, and come out and have a family fun filled day."
The Chamber of Commerce Open House will run from 11-2, and will allow people to meet local businesses and organizations.
"This will be an opportunity for participants to showcase their services, do a membership drive, look for volunteers or employees, provide information, welcome new residents, campaign, etc," she said. If you are interested in having a booth, free of charge, please contact Linda Fry [email protected] or Gina Gallacher at [email protected].