by Andrea Arnold
---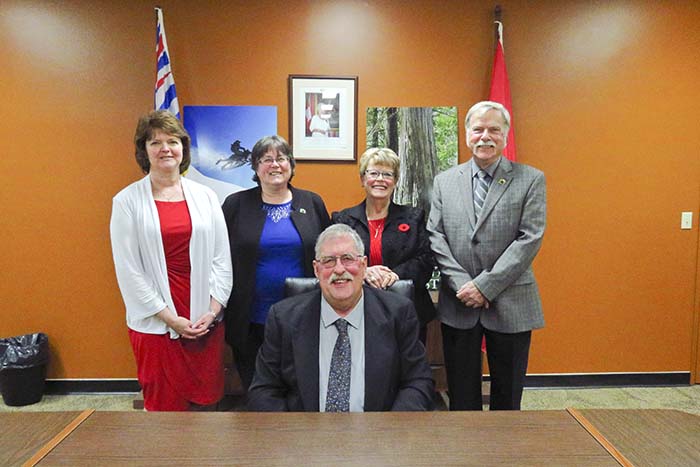 McBride Village Council held their first regularly scheduled meeting of 2019 on Tuesday, January 8.  Mayor Gene Runtz, CAO Sheila McCutcheon, Councillors Rosemary Hruby, Allan Frederick, Lucille Green and Diane Smith were in attendance.
Council passed a motion to approve proceeding with a Ribbon Cutting ceremony in celebration of the Dominion Creek Drinking Water Intake Project grant and project completion. Council agreed to schedule the event for Tuesday, February 5, 2019.
The motion to support Administration enrolling the Village of McBride as a participating community in the BC Provincial Nominee Regional Pilot Project was unanimously approved by all members of council. The purpose of this project is to attract foreign entrepreneurs to regional communities around British Columbia. There is no cost to the community and council believes participating in the pilot could bring a new business and job opportunities to the valley.
Council did not hold an in-camera session.