by Andru McCracken
---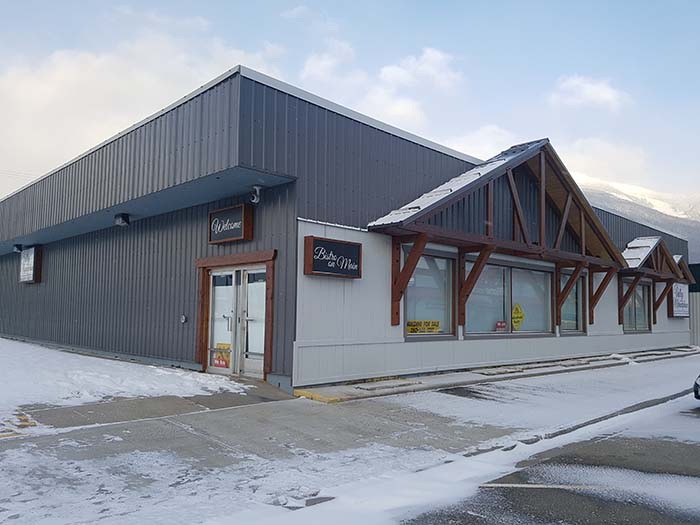 An Albertan couple is considering re-opening McBride's IGA building as a grocery store. They recently polled residents of McBride on Facebook to gather feedback.
Cassie Schofield said the response was much more enthusiastic than expected.
She said her husband did some work for a realtor in McBride and saw the store for sale.
"I looked at the listing and fell in love with the idea of opening the store and moving there," said Schofield.
She said it was just a dream, not something she would pursue further, but then the realtor sent her residential listings.
"We got a taste of the rural properties on 40 acres for less than what we pay for our small suburban house in Sherwood Park," she said.
Schofield said she and her husband are both unemployed electricians and have been weathering the poor Alberta economy for a year and half.
"EI has run out, so have our savings," she said. "With six kids between 7 and 17, we have to do something."
Though they haven't made a move on property yet, Schofield says McBride would be a good fit: her family loves skiing in the winter and quadding in the summer.
"We live for the outdoors and spend a lot of time in Nordegg and Big Horn," she said. "McBride offers a much lower cost of living, a small town environment that we love, nature, mountains, sledding, hiking."
Schofield said they know the retail game. Her in-laws just sold their small store in Princeton.
"We spent summers there with the kids helping out with the store and bottle depot. They loved it and so did we."
She says they are looking forward to getting out of the oil economy.
"With a big family like ours, we have to have stability. The oil and gas industry is what our current life depends on. We are sick of the crash and burn in Alberta and not knowing how long this job or that job is going to last."
Schofield said that they compete with hundreds of other electricians for a single job opening.
While many locals have enthusiastically endorsed their idea, many others have cautioned them. Schofield said they have also spoken to people who recently shut down their businesses and folks concerned about whether two grocery stores could exist in the community.
"What isn't visible is the messages from locals who have told us to be careful. They are all excited, but several have reminded us that the economy is not as it once was. They do not want us to set up and then fail if the economy continues to spiral downwards," she said.
She said it would be impossible to compete with Costco in Prince George so the poll was to get an idea of how local folks would support them.
The Schofields are meeting with a grocery supplier to get a better idea of the opportunity.