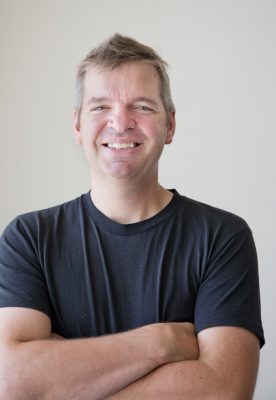 by Andru McCracken, Editor
---
This weekend I decided to ski up Canoe Mountain at a leisurely pace and test the snow, and grab a photo part way up the Gondola line to prove I gained (and lost) a thousand metres in elevation over 15 km all on my own two legs. Friends from afar and even some locals wondered at the sight of a gondola line cut into the mountain side. Was it part of Valemount Glacier Destinations? If not, what was it from? An opinion I wrote for PowderCanada.com in 2014 helps differentiate the project. It also makes some other points. Here is an abbreviated version:
We live in a world full of market hype and speculation. Some deals are darlings, some will cost you dearly, but I can give you a deal that will make speculating in and around the Valemount Glacier Destination look like chump change.
But before I give you the stock tip of a lifetime, let's briefly go over the history, and the present. Valemount, the town I live in, was largely insulated from speculation until the Canoe Mountain Resort was signed into being on December 6, 2003. Remember that one? Canoe was going to be the next Whistler…
Canoe Mountain Resort
Three cabinet ministers came up to ink the deal and announce to the world it was happening. The proponent and every level of government was prepared to push through the project come hell or high water. Newspapers from Vancouver and Edmonton told the story of this proposed resort so engagingly that, on their first visit to Valemount, visitors were surprised to see that the project was not operational.
Folks from Victoria and Edmonton bought homes in the 'next Whistler' two at a time.
Then hell and high water came. The developer had heart problems. His group lacked the money to go further. While speculators were buying houses in a market sure to fire up, no one wanted to invest in the project itself.
Housing prices spiked. Fixer-uppers sold for three times what their selling price had been just weeks before.
The result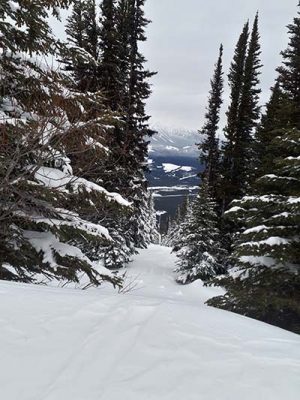 When the flower fell off of the proposed project, no one could afford to sell their newly acquired homes at their acquired price.
At the same point in time, the lumber mill closed (our largest employer at that time). The town was in a conundrum. We had high housing prices and almost no work. What might have been a spike in housing prices turned into a new reality: they stayed high. The population dropped by 20%.
By 2009 a global financial meltdown meant folks had to let go of those properties. Houses became cheaper, and a generation that had been frozen out of Valemount picked up the odd good jobs still present here and bought back into the community.
The community has been slowly regaining strength. Today we are more resilient than ever: school populations are climbing, the economy is growing incrementally, if not exponentially. Today Valemount represents a good investment because of what we have, rather than what is promised.
The Glacier
Believe it or not, there is widespread support for the next project, Valemount Glacier Destinations. Naturally skepticism abounds, but there is a positive, no-nonsense approach now. As a backcountry skier, I have tasted the turns on Mount Trudeau. It is steep and deep, and amazing terrain. Local folks have pondered a ski hill in this area since the 70s and an official notation was put on the map in the 90s.
While a great project, many folks in the community don't want people to believe this project is a done deal before it is, in fact, done.
There is no done deal, just great potential.
It is great to get excited about a potential development, but heed these words: be careful. If you can afford to lose your investment, go forth and have fun, but many folks have been burned here before.
If the project isn't incremental, thoughtful about local values, considerate of the residents, and deeply transparent, then local partners and First Nations, could temper their support… or even revoke it. That could slow or kill the project.
The sure thing
I have promised a salacious market tip and here it is. If you like those winter sports done in 18 feet of champagne powder, summertime hiking and camping in mountains more beautiful than the national park next door, if you want a community that is open, accepting and progressive, and you desire locally handcrafted beer and fresh baked bread, and you love the little things in life like a well made cup of coffee, schools that are exceptional, health care that cares and a life that means something, I've got at stock tip for you: Move to Valemount. I did in 2001, and my stock is way up.