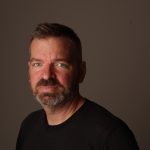 By Andru McCracken
---
There is still no news on Valemount's big resort. So what now?
I keep thinking we're lucky a developer didn't offer to build a bomber bike park in Valemount in 2010. If things had worked out the way they have for Valemount Glacier Destination Resort we'd still be waiting for it to happen.
For everybody who has lent their support to Valemount Glacier Destinations ski resort, the lack of progress to date has been disappointing. I imagine the slow pace must be disappointing for the project managers at Pheidias
Project Management too. Clearly, the team at Pheidias had pictured themselves moving much quicker with the project. Like us, they seem to wonder why things are taking so long.
For the community of Valemount that proffered wide support for the project and paved the way with the Valemount Ski Society, the disappointment is double.
Not only is the project not started, but we are kept in the dark about why there is no progress. Infrequent hand waving events assert that the project is not dead, but it is hard to believe in the absence of any visible signs of life.
Somehow, when the investors from Toronto were brought in, the value of Valemount as a partner was diminished. Buy-in from the community is precious.
And it wanes.
There has been no news from the people who are supposed to be raising funds for the project and no evidence they are working on it. If we were a shareholder, we'd definitely be looking for answers.
Meanwhile, the prospects of that resort are looking slim and its construction so far off, that when called to a meeting about the potential for a community operated bunny hill, the local outdoor club had a record-breaking attendance. Local people are anxious to develop more and better skiing here and they aren't satisfied waiting for VGD.
Stalled and rolling backwards
In retrospect, I wonder if Valemount didn't make a terrible mistake when we signed up for the Valemount Glacier Destinations, if only because it prevented us from developing new ski terrain in the intervening years. It prevented us from doing the work, at least on the skiing front, that could have improved Valemount dramatically as a place to live. Thank goodness we didn't wait for someone else to develop the Valemount Bike Park.
So what now? Maybe the folks who developed the bike park can give us some direction.