by Rashmi Narayan
---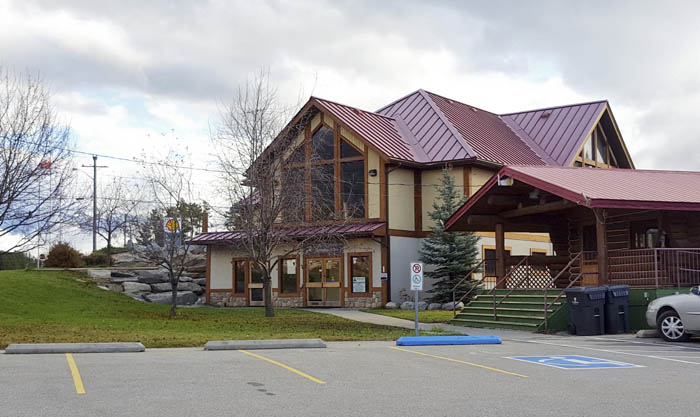 Mayor Owen Torgerson, councillors Hollie Blanchette, Sheri Gee, Donnie MacLean and Pete Pearson met on December 11, 2018 for their regular council meeting. Interim Chief Administrative Officer Doug Fleming and Corporate Services Clerk Carleena Shepherd were the staff present.
Cannabis Legislation
After meeting as a committee of the whole, council recommended that staff draft a survey as a first step to get feedback from citizens regarding sale and public consumption of cannabis.
Support for Arena
The Village agreed to give a letter of support to the regional district's application for grant funding for the Canoe Valley Recreation Centre Chiller project.
Sports Day Association
Council recommended inviting the Committee that organizes Valemount Days to contact staff to start planning, licensing, insurance and activities in conjunction with village staff.
Commemorative Trees
Council authorized staff to proceed with selecting two trees to plant in a location recommended by municipal staff and arrange a commemorative tree planting ceremony in recognition of the B.C. Local Government Management Association's 100th Anniversary.
Re: Public Comment
Council voted to move up the Public Comment period from the end of the meeting to the beginning of the meeting after the agenda has been adopted. This despite a recommendation from CAO Fleming that Question Period following the business of the Council is meant to gain clarity or understanding of Council decisions and that council meetings are not stakeholder meetings. (Editor's Note: Citizens had an opportunity only for Comment not questions or clarification.) He felt that public comments should be treated as personal opinions and not as that of the community. "To provide a platform during a Council meeting at the beginning of any meeting, would be to improperly empower someone to assume Council's role," wrote Fleming.
Councillor Blanchette felt that sometimes during the public comment period, she had heard information she wasn't aware of before. And it was worth trying a trial period with guidelines for conduct and structure as an avenue for citizens to make comment before decisions are made. Councillor Maclean echoed that sentiment saying speaking before the decision was very important to a lot of people in town. Councillor Pearson felt that the CAO's information was an eyeopener and more research would be suitable if going forward with a trial period for moving up public comment. Mayor Torgerson said he had researched some communities that set aside 20 minutes for public comment and wondered how some citizens might feel if they hadn't had a chance to speak before the 20-minute limit was up. Councillor Gee suggested having a set trial period of say 6 months. After the discussion, council agreed to try moving up the public comment period to the beginning of the meeting for six months.
Procedure Bylaw
Council gave first, second and third readings the Development Procedures Bylaw No. 789, 2018. This bylaw sets out the steps and processes for obtaining Development Permits, Development Variance Permits, Temporary Use Permits and addresses procedures for Zoning and Official Community Plan amendments.
Council Reports
Councillor Blanchette reported that the Robson Valley Community Services is making progress on many fronts. The community will have a full-time social worker for youth and mental health starting January.
Councillor Pearson attended the Tourism Committee meeting and went to the Simpcw Council meeting at Chu Chua along with Councillor Gee and Mayor Torgerson.
Councillor Maclean reported that she was involved in Skype and in-person interviews to hire a new CAO, as was Mayor Torgerson.
Councillor Gee had a tour of the municipality's infrastructure. She brought up safety concerns about a person waiting for the train from 4 to 7am because it was delayed. Council agreed to send a letter to VIA Rail and the federal Ministry of Transport.
Mayor Torgerson attended the committee of the whole meeting to decide on how to move forward on cannabis sale and public use. He also participated in a meeting of northern mayors regarding caribou protection measures in the north. Torgerson also referred to encountering an accident on their way to Chu Chua.
Public Comment
John Grogan expressed disappointed that council had not acknowledged his letter to council requesting discontinuing electronic voting machines. "Failing a response from council, I will pursue a response from other levels of government," he said.
Jennifer Scheller told council that she had tried to follow up with VIA Rail and the federal Ministry of Transport on another incident when a resident missed a train because there was no washroom facility near the train arrival / departure point. She said that the Minister of Transport was unaware where Valemount is.
Eugene Jamin and Rashmi Narayan commended council for moving the public comment period to the beginning of the meeting.
In-Camera
Council closed the public portion of the council meeting to discuss two in-camera items – one related to labour relations.