by Andru McCracken
---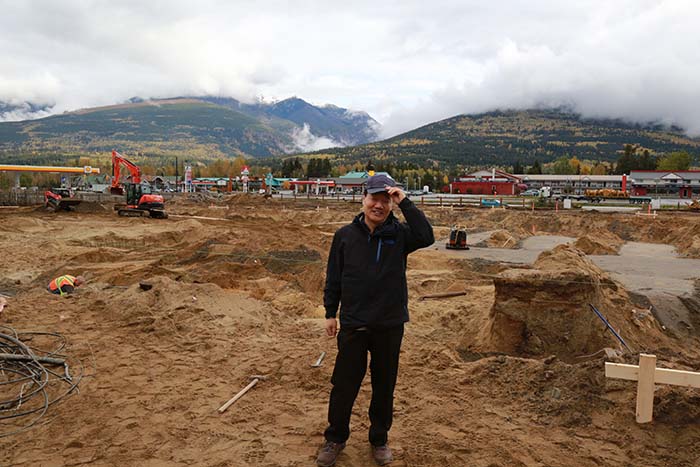 Valemount is getting a new hotel nestled between the Rocky Inn and the Subway right across Highway 5 from Valemount Vacation Inn.
Junyoung Jung is the major shareholder and was on site last Thursday. Jung is proud of the development. The hotel will be three stories tall and feature two elevators to help people get around.
Jung said the hotel will be fitted out with a pool, a large water slide, a dry sauna, a steam sauna and feature some jacuzzi suites.
Vancouver-based project manager Jeffery Yoon was on site last week overseeing construction. He said hotel guests will also be able to play a round of golf at the hotel, but don't expect to see manicured lawns stretching out behind the new building: it's virtual golf.
According to a 2015 article in the online magazine Business Insider, screen golf is all the rage in South Korea.
It's a golf simulation and it's supposed to be very realistic and good practice for golfers.
The new development is also notable because it will offer meeting rooms.