by Andru McCracken
---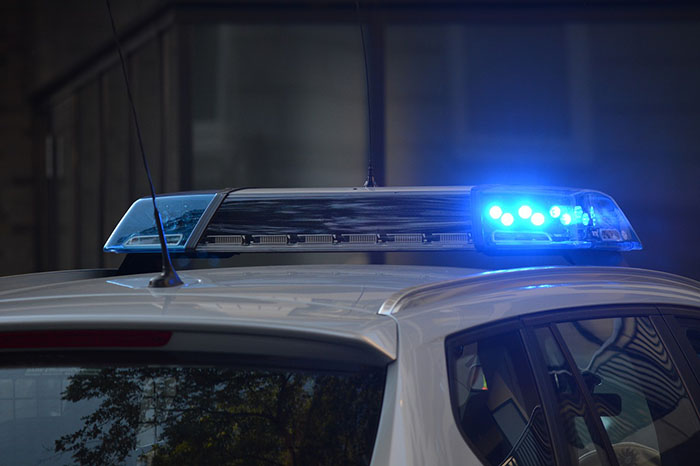 For Bill Tarkanen, the chef at the Riverside Cafe in Tete Jaune, last Friday night was kind of like being in a movie. He was working in the restaurant when two men in their late 20s or early 30s had dinner.  He said he cooked them burgers and fries.
"They were pretty fast. They wanted gravy and they just grabbed some turkey gravy off the buffet," said Tarkanen.
He said restaurant staff asked if they wanted another kind of gravy and they said the gravy from the buffet was good. Tarkanen said there wasn't anything to indicate they were in trouble, but it was clear they were in a hurry.
"They left cash on the table and out they went," he said.
But as they shut the restaurant down for the night, the situation took a scary turn.
The waitress drove up the hill and quickly turned around. An emergency response team had the hotel exit blocked off and the hotel surrounded.
"I went and had a peek," said Tarkanen. "We could hear them from the restaurant, they were yelling, 'We got you surrounded, get down on your bellies.'"
Tarkanen guessed there were 18 police officers on site.
He and his crew stayed in the restaurant until they got the all clear from police.
Police Report
According to Corporal Kyle Ushock, McBride RCMP and the Conservation Service were conducting a check-stop west of McBride last Friday when at about 4:30 pm an eastbound vehicle blew through the checkstop at high speed.
"It failed to stop for officers," said Ushock.
As RCMP attempted to catch up to the vehicle it was learned that the same vehicle had crashed into a police car in Prince George and had fled the scene.
Ushock said police deployed a spike belt but the driver avoided it, almost ramming into another RCMP vehicle.
"Based on the significant risk to the public and blatant disregard for safety, RCMP disengaged with the vehicle and set-up containment with the assistance of the Valemount Detachment," Ushock said.
RCMP enlisted help by aircraft, RCMP Police Dog Services, the Emergency Response Team, and the Prince George Street Crew.
"Information provided by a member from the public resulted in the location of the suspects and their vehicle," he said.
31-year-old Prince George resident, Jesse Luke JUILIETTE was arrested without incident on outstanding warrants which include: robbery, aggravated assault, assault with a weapon, assault with intent to resist arrest, possession of a weapon for dangerous purpose, dangerous operation of a motor vehicle, flight from police, drive while prohibited, possession of stolen property and breach of recognizance.
"RCMP would like to thank the public for their assistance in locating Juilette," said Ushock.