By Andru McCracken
---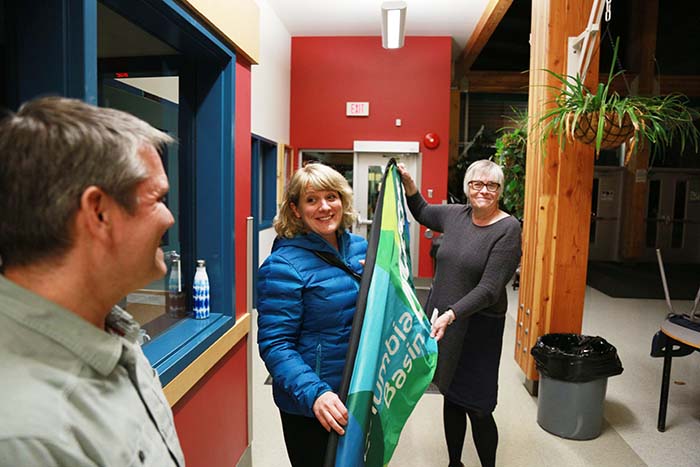 Children aren't getting enough exercise. As a whole kids in Canada get a D+ when it comes to being active and healthy, and that is one of the reasons the Columbia Basin Trust has developed a new program called PLAYS (Physical Literacy and Youth Sport). The idea is to support local schools and organizations with grants. There is new money for schools, grants to train coaches and up to $25,000 for capital improvements.
The hope is to get youth between four and eighteen years of age more active.
Mike Kent and Andrea Winckers presented the new program at the Valemount High School on Monday night to about 12 people.
Kent said that it comes out of 'Our Trust Our Future,' which set the strategic direction for the Columbia Basin Trust.
The program is aimed at both indoor and outdoor sports, individual and team sports, so everything from mountain biking to skiing, hockey to gymnastics are all eligible.
Kent said he's been in touch with the principals of Valemount secondary and elementary schools about a specific school program. There are two other opportunities that local sporting organizations can apply for.
Kent said that a training grant is available to coaches or officials (referees) either to travel for instruction (up to $1000), or to host a coaching program ($2500).
There is also a capital improvement grant that provides up to $25,000 to reduce barriers to kids in sports.
He said the primary benefit of the programs should be for 4- to 18-year-olds and organizations can apply for up to 70% of the project cost.
Curtis Pawliuk, manager of VARDA attended the meeting and asked if the funding was limited to team sports.
Kent said that it needn't be, as long as there is a certification or accreditation.
Kent gave some advice to potential applicants for those applying for the capital improvement grant.
"Don't make us decide what the priority is in your community," he said.
Lynda Lafleur, the Trust's liaison for the area, echoed the sentiment.
"We have had five or six projects from a community. We don't know which one is a priority for your community," said Lafleur.
Regional District Director Dannielle Alan was in the audience and offered to support training programs on behalf of the regional district to open programs to the region.