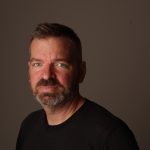 By Andru McCracken
---
If the process for handing out money at Columbia Basin Trust's Community Initiatives and Affected Areas Program doesn't strike you as unfocussed, you aren't paying attention.
I attended Sunday's packed event and what struck me was that we're a community that doesn't bother to collaborate, has few clear priorities, many wants and we are not bringing much to the table – with a few notable exceptions.
It's not that the projects pitched on Sunday are bad. They aren't bad projects, they all serve the community and none of them should be disparaged.
But each project, in its own way, is an answer to: We have half a million, what would you use some of it for?
This is a bad approach to investing.
Instead of looking at the grant money sitting there and dreaming of what you can do with it, we should take a look around our community and determine what our priorities are.
It's not that the projects presented are too wild and crazy, not by half. In fact the problem is that the money isn't doing enough. Almost every project seems rushed, it bears the marks of a hasty last minute application.
You think I jest. You say the program is fine. I can prove that it is not. There is more than a half a million dollars sitting in the bank. Clearly we are not matching resources to needs.
This is a significant investment in the community each year. It should be treated as such.
By all means, we should have a small pot of money available to nonprofits in crisis… And small amounts of money for simple projects should be easier to have approved than big projects.
It is time to rethink the program. If we use it wisely, we can achieve big big things.
How do I know? The bike park.
The Valemount Bike Park is an example of what you can do when you have a plan, when you work with others. There are other promising projects out there, Valemount Cares is one, but the Bike Park is tried and true, they have a track record. It is so successful it is actually helping develop the local economy.
Did you ever consider that, with great care and tonnes of diligence, this money can help the town prosper?
Not just stop holes in a leaky boat, not just refresh bathrooms and renovate the kitchens of buildings that should have been bulldozed 40 years ago… that well spent, this money can help change the town.
It's true.
The program probably worked really well back in the 90s when it was started, but it is not working quite so well any more. Grant money appears to be helping organizations develop their own silos. Nonprofits are developing projects on their own without consultation with their peers (and other groups doing similar work) because it pays to work alone. It's easier to one off a project without collaboration. CBT funding is being used to build silos.
The situation is not our fault. It is a result of outdated rules. It is a program from another area.
Ironically, every other area of spending by the Trust is keenly reviewed on a regular basis, and revamped. Right now the Trust is undergoing widespread consultation to ask basin residents what their priorities are. The Trust wants to know what they should be working on.
Too bad we don't review Community Initiatives with the same lens.
If you can't tell, I'm upset that this money is not building the community. I'm upset that there are no long-term strategic plans guiding any of our investments. We should be getting way more mileage.
I hope that the committee of council tasked with making decisions this year will make wise choices about the projects presented, but also spend some time thinking about how the program might improve.
We've been asking who wants a little bit of a half million? That has not been working for us. We need to be asking, what are the things we need to be doing as a community?