Marathon Comebacks
by Laura Keil
---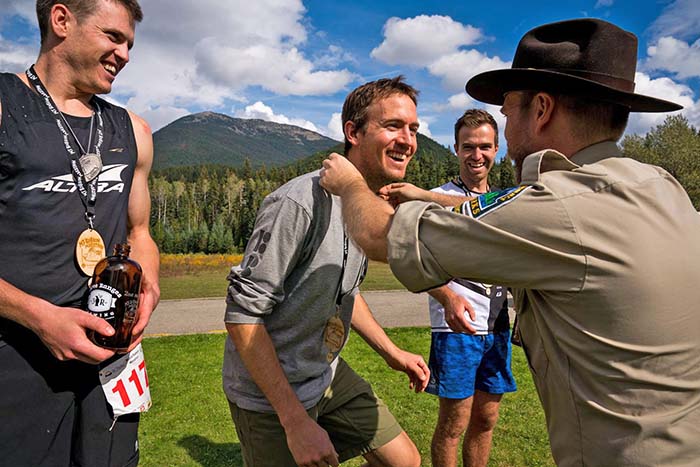 For the past three years, Francois Dagenais Cote has placed 2nd in the Mt. Robson Marathon's 50km Ultra Marathon. Last year he was 35 seconds behind the 1st place winner. In 2016 he lost by 5 mins. In 2015, he lost by 1 minute.
This year he was determined to be first – and he did it, beating the 2nd place winner Jean-Yves Doucet by 2 minutes.
The Prince George powerline technician said he only does two or three ultra marathons each year, but trains 3-4 days a week running 12-25 km each time.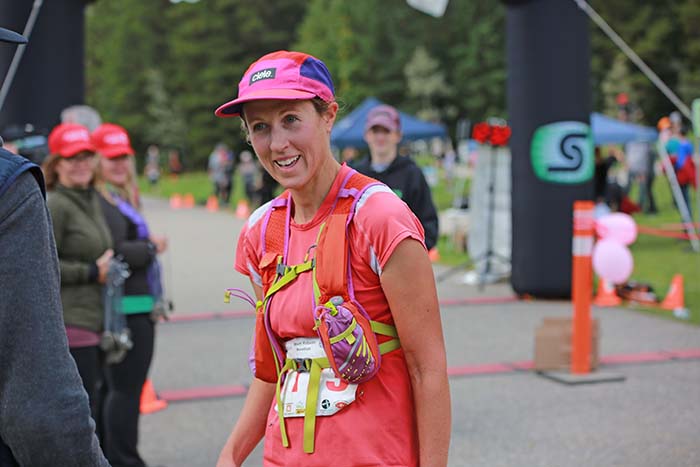 Sound like a big time commitment? For Dagenais Cote, a typical running session only takes an hour.
The 30-year-old who originally hails from Montreal posted an average speed of 12.5km/hr on Saturday taking just 4 hours and 1 min to complete the 50km trek.
When asked what it takes to run an ultra marathon, he didn't chalk it up to talent or special shoes.
"Half is mental, half is training," he said.
Michelle Katchur Roberts was the female winner of the Ultra Marathon and she came in 5th overall with a time of 4:31, breaking the current women's record for the Mt Robson run and posting her own personal best.
She placed 1st in the women's race in 2015 and 2016 as well. Katchur Roberts said she took up running to train for her primary sport – ski mountaineering – which she competes in at a national level.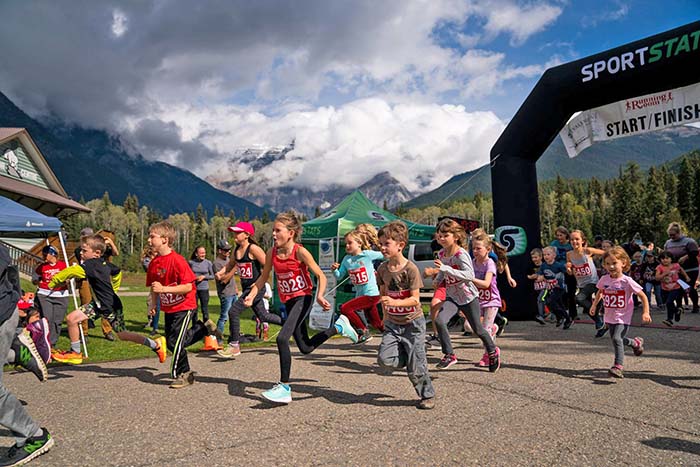 The Canmore-based athlete said this race is special because of the amazing landscape and other tourists on the trail. She said she was battling negative self-talk until she met some backpackers close to Berg Lake. They shouted encouragement to her "You're #1!" "Way to go!" "You're my hero!" From that point on, she regained her focus. Unfortunately she faced another mental hurdle on her way down from Berg Lake: she lost her GPS reception and didn't know how many kilometers still stood in front of her; but she carried on.
"You never know until you cross the finish line. Give it your best until then. It's a good life lesson," she said.
For more results visit: