by Laura Keil
---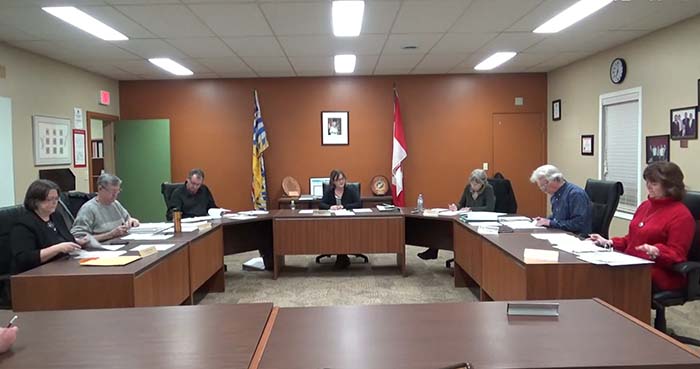 The deadline for local government nominations is coming up Sept 14th and the Goat reached out to existing local councillors and mayors to see whether they plan to run again.
McBride Mayor Loranne Martin said she plans to run again for mayor.
"I feel that we've just scratched the surface of what McBride and the Robson Valley can be and I want to continue to be part of this positive change," Martin told the Goat, in part.
Mayor Jeannette Townsend announced last week that she will not be seeking re-election. Townsend has served 22 years as mayor and one year as Alderman (the former name for Councillor).
Both Councillors Sandy Salt and Owen Torgerson of the existing Valemount council plan to run for the position of Mayor.
Salt said she made the decision thanks to the support and encouragement from members of the community and after reflecting on her 11.5 years involved with the Village of Valemount, first as a senior staff member then as a councillor. She said during her time at the Village she gained more experience and contacts.
"I feel it is time to take the next step and run for Mayor," Salt said.
Torgerson said his first term on council was extremely rewarding. "Citizens of Valemount are very civically engaged and I wish to continue serving this awesome Village!" he told the Goat.
In McBride, both Councillors Rick Thompson and Rosemary Hruby are still considering their options.
Thompson said he is considering several options including running for School Board, Council, and Mayor. "I am weighing and reviewing my options currently," he said. "Municipal politics is a very challenging yet rewarding position. I am grateful that the residents of McBride have placed their trust in me during the past elections."
Councillor Lucille Green plans to run again for a Council position.
"I have been fortunate to work with a team of councillors and village staff who have visions for moving McBride forward and are dedicated to making that happen," Green said. "It is still my plan to run for a full term as a councillor so that I am able to utilize the knowledge I've gained to date, to continue moving plans forward that we've worked on for the last year and to continue advocating for Village and Area residents at Local Government forums and at UBCM."
Valemount Councillor Hollie Blanchette said she plans to run again for Council.
We did not receive a response from Valemount Councillor Peter Reimer or McBride Councillor Harold Edwards.
Some responses we received were not printed in full or were paraphrased due to space restrictions and clarity.
Watch the Goat for more election coverage this fall, including longer write-ups from the candidates after nominations close.