by Goat Staff
---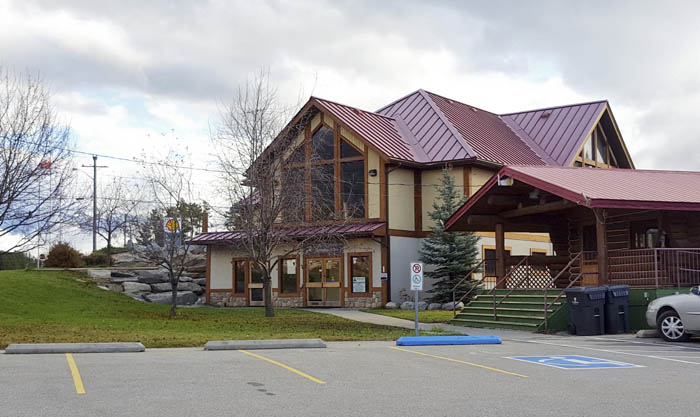 Councillor and acting mayor Owen Torgerson, councillors Hollie Blanchette, Peter Reimer and Sandy Salt met on July 24, 2018. Corporate Services Clerk Carleena Shepherd and new Interim Chief Administrative Officer Doug Fleming were the staff present.
Ginger Goodwin Day
Councillor Salt acknowledged local resident John Grogan's efforts to have the Government of British Columbia issue a Proclamation declaring July 27, 2018 as Ginger Goodwin Day in B.C. The province in its proclamation acknowledged that Albert "Ginger" Goodwin played a fundamental role in the history and growth of British Columbia's labour movement, and served as a passionate advocate for social justice. July 27th, 2018 was the 100th anniversary of his death.
Office Appointments
Council approved that Doug Fleming be appointed as Interim Chief Executive Officer as well as Interim Corporate Officer for the village.
Municipal Insurance
Council chose to renew a one-year term with Capri Insurance as the Village's municipal insurance provider. Councillor Reimer pointed out that this company was nearly $4,000 cheaper and that insurance was to help with maintenance costs and not to cover mistakes.
Election Pay Rates
Council approved 2018 pay rates for seven positions for the municipal election for a total of $3,874.
Short Term Vacation Rentals
Council received a report from the Housing Committee on short term rentals. Committee member Jen Applebaum sent a personal letter stating she has experienced a considerable interest from people wanting to create short term rentals. Along with this information, the housing committee advised that the village has good bylaws and regulations in place for short term rentals and when possible, variances for short term rentals should be avoided to protect the accommodation sector and the long-term rental sector. The committee suggested that the Village encourage citizens to report unapproved short term rentals to its Bylaw Officer and identify unapproved short term rentals on various websites such as AirBnB. The committee recommended referring to cities of Nelson and Fernie that have developed good short-term rental policies.
Development Variance Permit
Council approved a Development Variance Permit for the property at 1280 9th Avenue to vary the maximum height of an accessory building, from 3.5 meters to 4.1 meters. They also directed staff to notify the public of council's intention to consider final approval of this permit at the August 14, 2018 council meeting.
Council Reports
Councillors Reimer and Blanchette attended a Housing Committee meeting on July 12.
Councillor Blanchette reported that the Chamber at its July 19 meeting decided to organize the Municipal Election Candidates Forum in early October.
Councillor Torgerson attended a VARDA meeting on July 18. He also took the opportunity to welcome the new interim CAO Doug Fleming.
In Camera Items
Council closed the public portion of the council meeting to discuss one in-camera item on negotiations related to proposed provision of a municipal service.