by Laura Keil
---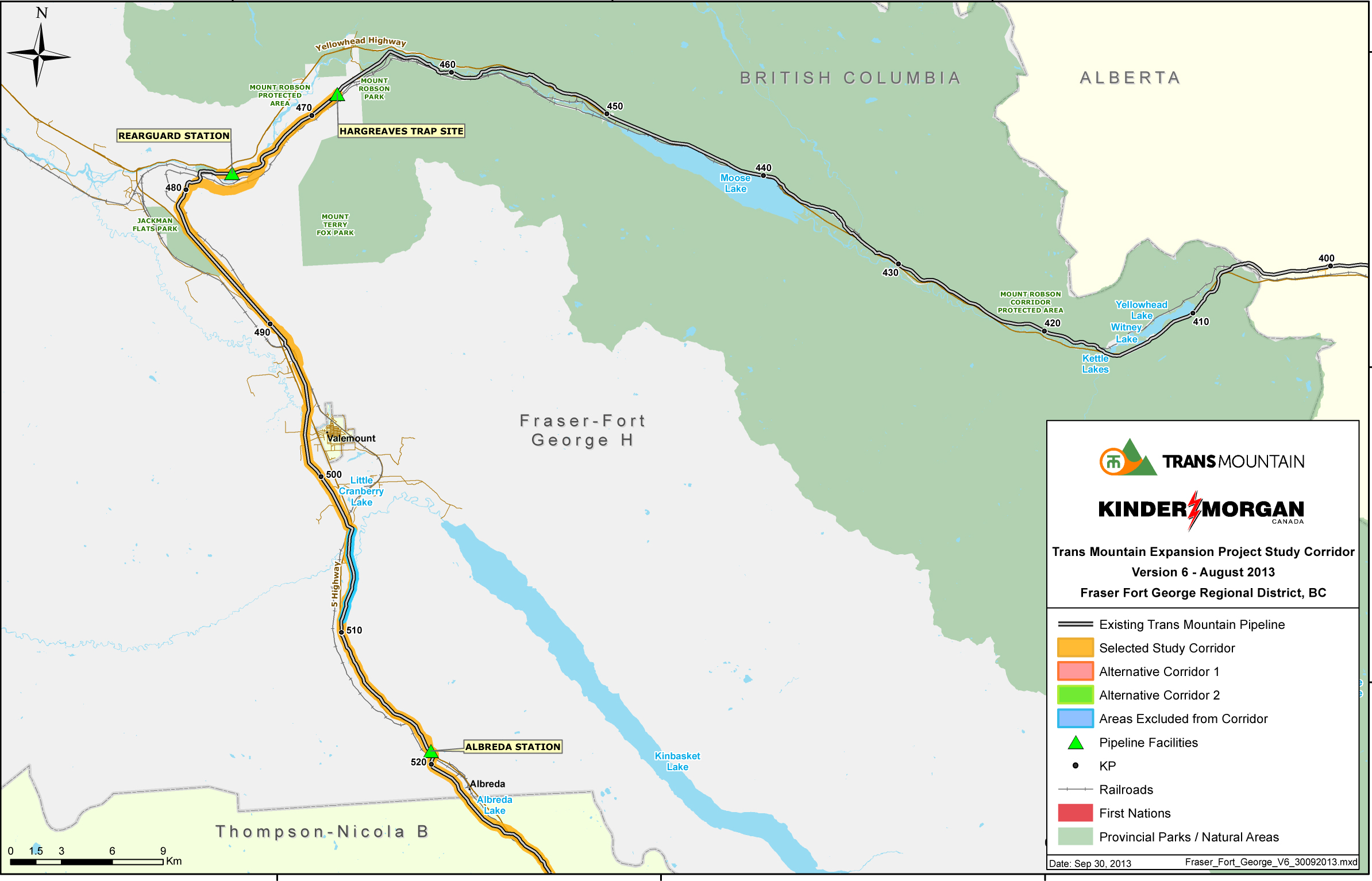 Trans Mountain has filed a six month outlook summary schedule for its pipeline expansion project outlining construction activities planned for the Valemount area in 2018. Work will begin in Alberta in August followed by the Valemount area and North Thompson in late September.
"We're excited to be moving forward in Alberta and the North Thompson, bringing and delivering on our commitments to local, regional and Aboriginal jobs and benefits," said Ian Anderson, president of Kinder Morgan Canada Limited.
A 550-person work camp is planned for Valemount. The company said in a news release Tuesday that work is already underway to develop temporary infrastructure sites including stockpile sites, construction yards and camps. This work includes laying down gravel, installing safety fencing, temporary buildings for construction offices or worker accommodation.  There are camp locations planned for Valemount, Blue River, Clearwater, Merritt and Hope, BC.
Trans Mountain says work on the 120 km of pipeline between Mt. Robson Provincial Park and Blue River will begin in September and will include surveying, staking and flagging the right-of-way, installing signage and measures to protect the environment, such as weed control, relocation of any rare plants, wildlife surveys and clearing of trees.
The company notes the schedule is subject to receiving permits and permissions from various levels of government. Several court cases continue to plague the project, including one launched by the BC government.
In May, the federal government announced it was buying the Trans Mountain pipeline from Kinder Morgan. The sale was not expected to go through until August.