by Andru McCracken
---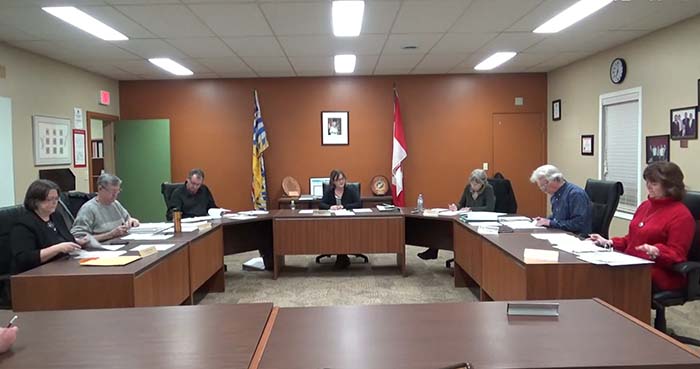 McBride's Economic Action Plan was brought to council and approved with a few amendments.
The plan outlines 15 initiatives under the four themes of 1) capacity building, 2) sector development, 3) business sustainability & attraction and 4) quality of life & local service.
Some high priority initiatives include: allocating resources to economic development, establishing a tourism tax, expanding value-added wood processing, developing tourism, recreational trails and access, fostering sustainable community forest and woodlots, community marketing and promotion, business retention and expansion and attraction, supporting quality of life and livability, and developing an up to date broadband network.
"If McBride and area is to expand and diversify its job base, it must foster an environment conducive to the attraction and development of human and financial capital," the report says. The report notes that McBride can use its strengths like low land costs, affordable housing costs, proximity to Prince George, Valemount, Jasper and Edmonton, and exceptional natural environment, while correcting weaknesses that inhibit job creation.
The changes made included a move to lobby government to ensure that the number and size of parks designated as old growth, caribou management and the Ancient Forest Provincial Park aren't redundant.
Councillor Rosemary Hruby made the motion, to "replace the area that we lost to the caribou," she said.
It was seconded by Mayor Loranne Martin who pointed out the impacts that go beyond logging but to recreation and tourism too.
Councillor Harold Edwards also supported the move.
"I don't think our economic development coordinator is going to be short of work," joked councilor Rick Thompson.