by Andru McCracken
---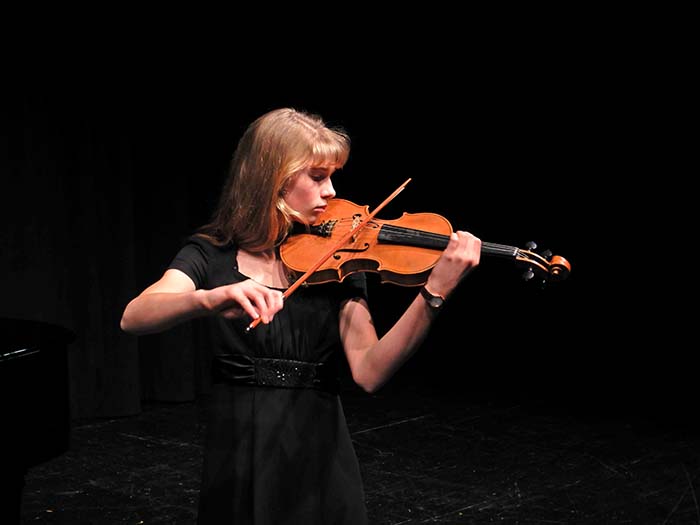 Three children from one McBride family are headed to the provincial competition May 29 – June 2 of Performing Arts BC in Victoria. James, Justin and Kristi Corbett left early this week to compete in the five-day event.
Their father Jeff Corbett was proud.
"Music is important to my wife and I because of how we were raised," said Jeff, who plays the organ at his church. Both he and his wife Heather play the piano.
He said his children thrived under local teachers and now the family makes a trip to Prince George each week for piano lessons.
James, who is 20 years old, will represent Prince George in the senior strings category on the violin, Justin, 18, will represent Quesnel on senior piano, and 13-year-old Kristi will represent Prince George in the junior strings category on violin.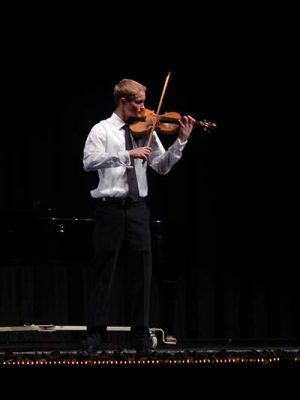 James said competitions can get stressful.
"It's very, very tough. These are the best in BC and Vancouver has some very, very good teachers," he said.
"I know a couple people we've met in Quesnel and Prince George, they have very, very high standards."
Jeff said the kids are chosen at regional music festivals. This is the third time they have been to the provincial competition.  The Provincial Festival, also known as The Provincials, is the eagerly anticipated pinnacle of BC's festival circuit.
"An adjudicator will make a selection of what he or she feels is the top talent for each category by age group and instrument," he said.
Kristi was actually asked to represent two districts on two different instruments, but that isn't allowed at the competition.
James and Kristi have both had the opportunity to play with the Prince George Symphony Orchestra at Vanier Hall for paying audiences.
"Prince George is a small friendly place," he said. "It's unlikely you get to play in a professional orchestra in Vancouver."
When asked how often they practice, their dad didn't miss a beat, "Not enough."
"James should be practicing four hours a day at his level on violin and at least two hours and three hours a day on piano, but they don't have time to do all that," said Jeff.
He said finding great music instruction in McBride hasn't been difficult – Elsie Stanley, their grandmother, taught piano, Becky Hulka teaches strings, Wendy Lowe teaches cello and Judy Keim teaches voice and piano.
James said music festivals let him meet other people who dedicate their life to music.
"I started because I liked music. Mom and dad wanted stuff to teach us discipline and to excel as far as you can, and to create long term goals."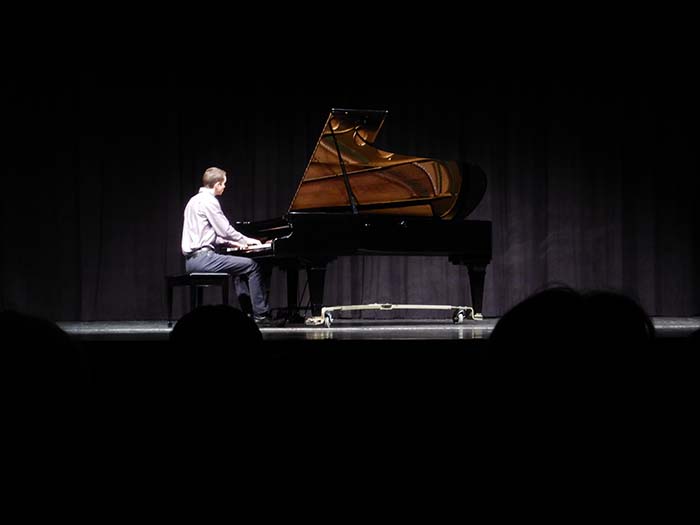 James graduated school last year and decided to take a year off. He's practicing four or five hours a day while getting certified as an Associate of the Royal Conservatory of Music and preparing for college next year.
"The advantage we have is that our parents have made an effort to take us to concerts and competitions just to observe and see what you can do with it, and to push ourselves," he said.
He also said it is important to find a balance.
"You can get too caught up in the competition and get stressed out," he said. "I almost quit violin once."
James believes that all music requires dedication.
"No one listens to people that just fiddle around," he said. "Knowing how much effort it takes to make one performance perfect, going to the symphony in Prince George, all those musicians, 60 of them, working for so many hours just to play their part in one piece. It is amazing."
James said the best part is just being a blessing to people. His favourite place to play is McBride's Seventh Day Adventist church.