by Andru McCracken
---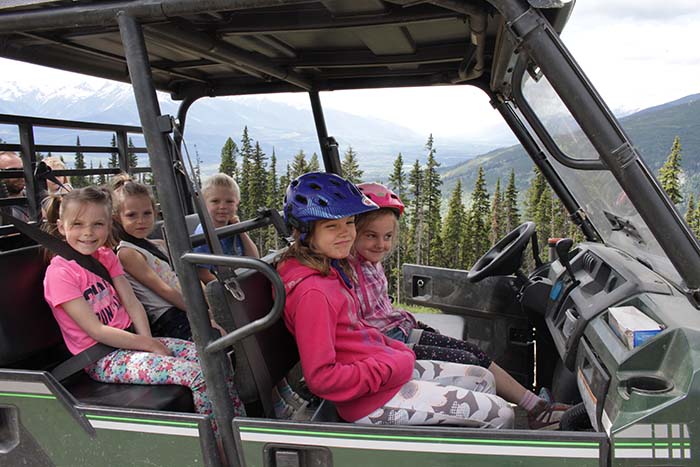 Riders from around the province came to ride Valemount Bike Park on Saturday, even more than a usual.
Temperatures reached 28 degrees, but that didn't deter 192 riders from signing up for the shuttle service provided by the Valemount and Area Recreation Development Association (VARDA).
Curtis Pawliuk, VARDA manager, said the reaction was intensely positive this year.
"Last year was a big shock to the system. This year we knew what we were up against," he said. "We did a lot of planning and had a lot of hired help."
Planning included four shuttle vehicles, traffic control, a staging area plan, and food and beverages at the staging area.
Pawliuk said costs of the festival were offset by donations from the Northern Development Initiative Trust, the Columbia Basin Trust and Tourism Valemount.
"This year we decided to charge an admin fee. Not one person commented about that and were very, very happy to pay the fee," he said.
Pawliuk said there are improvements coming for next year.
"We could have used six shuttles," he said.
A long time resident of Burns Lake and one of the instigators of their mountain biking scene, Pat Dube, said Valemount was doing great things at its bike park.
"Beer and bikes are two of my favorite B's," he said.
Dube said a dozen riders packed into Burnt Bikes van to visit Valemount.
He drove the shuttle, but on every other lap the drivers switched.
The group was ecstatic about the weekend and the relaxed atmosphere.
"You guys have it going on," said Dube. "Yesterday we did the Ale Trail right down to a microbrewery."