by Andru McCracken
---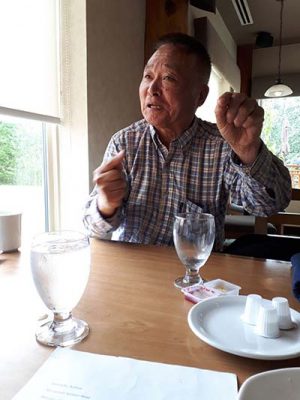 Mike Sato stopped in Valemount to get the latest on the Valemount Geothermal drilling project and connect with Korie Marshall, president of the Valemount Geothermal Society.
He was on his way back from meetings in Prince George and a visit to Liard Hot Springs in Northern BC.
Sato is known across the province for his work promoting and developing hot springs, and he was recently commissioned by the Valemount Geothermal Society to provide some initial thoughts about developing a geothermal hot pool for recreation near Kinbasket Reservoir.
Sato and others are anxious to learn about the flow, temperature and mineral content that Borealis GeoPower will find with the drilling that began this past Monday.