by Goat Staff
---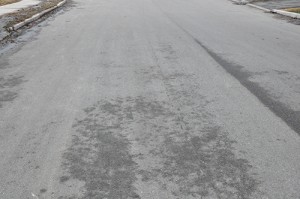 People who travel on Highway 16 will soon benefit from a resurfacing project near McBride.
The Province is resurfacing 20 km of Highway 16, from West Twin Creek to Bell Mountain Road, approximately 15 km NW of McBride. This project was originally scheduled for last summer, but was delayed due to wildfires. Hot-in-place recycled asphalt will be used, which makes paving projects faster, saves non-renewable paving materials and reduces greenhouse gas emissions. Green Roads Recycling Ltd. from Fernie has been awarded the $2.3-million contract.
Work is scheduled to start in June and be completed in the fall. While the resurfacing work is underway, drivers are advised to follow the instructions of traffic control personnel and traffic signs, and check DriveBC for updates.