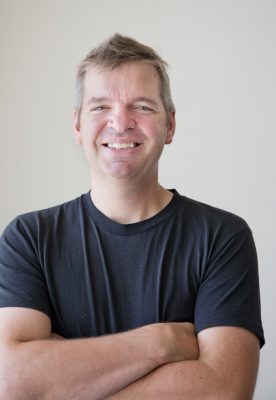 by Andru McCracken, Editor
---
As my two-year-old daughter and I approached Fifth Avenue and saw people lining up along the street, there was a special mood. People were unhurried and talkative. It's a subtle difference, but people were more willing to make eye contact than usual, a little chattier. There were tons of kids around, not underfoot and not being shuttled from the carseat to the shopping cart, they were allowed to roam.
This was our daughter's second parade in as many weeks and she responded to the energy and excitement and the relaxed atmosphere with awe. She reveled in all the other kids, the puddles on the side of the road, and when she finally saw the parade begin to make its way down the road her reaction was the same as mine: "Wow!"
A secret ingredient to a great parade might just be the relaxed and joyful energy of the participants.
And what a parade! It just didn't stop and the hardest working kids walked away with wheelbarrows full of candy.
This past weekend's festival and Pioneer Days in McBride were extraordinary. Both communities found more than enough people to volunteer, and there was an outsized number of teens and young adults volunteering.
It's great that we have young people here at all, and when they pitch in, it makes our communities shine.
A month before Valemountain Days I worked up a little spreadsheet that gave an overview of just how many people would be required to pull off the festival (without squeezing the life out of volunteers and crushing the hopes of a repeat festival next year). The tally was just over 100. I was a bit squeamish about the demand on the community. I mean it's 10% of the population. Can we really expect one in 10 to help out?
Early reports suggest that we can.
What was so special to me about this Valemountain Days was the gratitude that I saw expressed towards the volunteers, especially president Jennifer Scheller, and it seemed to spread throughout the festival.
This has to be the key to such a successful event. To all the volunteers, to all the people who put floats in the parade, to Regena Bergen who tackled the fearful job of parade marshall, Ron Baer who supplied so many awesome cars and allowed so many people to participate in the parade and to all the people who showed up to share their excitement, thanks!