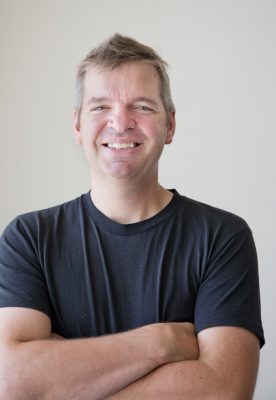 by Andru McCracken, Editor
---
A few weeks ago I wrote about a treaty in the works between the Lheidli T'enneh and provincial and federal governments and how it was opposed by the Simpcw people who have an overlapping claim. The story had a provocative headline: Lheidli T'enneh claim the Robson Valley.
The story did a good job of explaining some of Simpcw First Nation's concerns but didn't really do justice to the issue as it affects local people. Just what do the Lheidli T'enneh claim? In a subsequent story we related some of the rights claimed. According to an expert we interviewed, the treaty guarantees the right for their people to hunt and fish here, and to be consulted when big projects alter Crown land that would affect traditional use. The thing is, they already have those rights right now! The stakes for people in the Robson Valley, not connected to the Simpcw or the Lheidli T'enneh, are minimal.
So another accurate headline might have been "Treaty changes little." I don't think that would have boosted readership much. The initial story has been read 3600 times. Our later story just 500.
The comments were telling.
The first comment was that someone supported the claim, followed by another who said, "Are you nuts?"
What followed were assertions I haven't heard in some time: First Nations didn't want to be in this valley (for various reasons).
Valley of Death, Valley of Fire… People have "heard" many explanations. But there is a way more interesting untold story.
First Nations were relocated from this valley in 1916. Those who returned were in some cases imprisoned.
First Nations who had been living here were charged and imprisoned for poaching mountain goat out of season.
First Nations that I read about were moved to Chu Chua. They lost everything and had to start again in a place they did not know, and would soon deal with the Spanish Influenza.  It was a shitty deal all round. I spoke to some people whose grandparents were relocated.
I know about this because I have done some research in the archives and a little on the reserve (for a magazine piece I am working on that will someday be published).
I honestly don't know the history of the Lheidli T'enneh in the valley. My inquiries so far were guided by the Simpcw First Nation.
What I can tell you is this isn't oral history, or some sort of legend. Indian Agents from Prince George and Kamloops came to the valley and sent First Nations to live with their far-off relations. The Indian Agents wrote down how they did it and what a tremendous success it was.
You can see their actual handwriting in the archives.
I hear some are 'tired' of First Nations cutting 'deals' with the province.
But consider if these had been your grandparents relocated and refused the rights of other citizens. I dare you to try and confiscate the land from the inheritors of other pre-1916 descendants, the McKirdy's and Blackman's for example. It wouldn't go well, because it's wrong.
Everyone has the right to expect their communities won't be destroyed or relocated arbitrarily by government.
The media has a responsibility to tell this story. This treaty-making news needs context. I hope you'll read it!