by Andru McCracken
---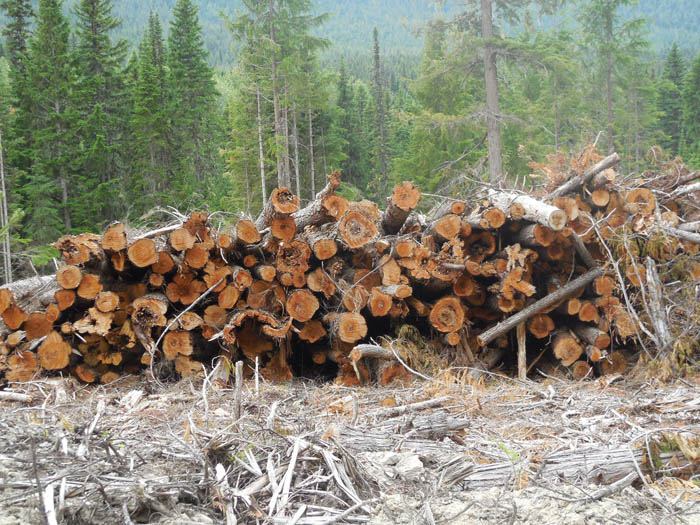 Managers of McBride and Valemount's community forests are positive about changes announced by the Province last week that would make it easier to expand community forests.
In a press release, Forest Minister Doug Donaldson said that expanding community forests by 100 hectares would follow a simplified process. Expansions greater than 100 hectares would also be allowed, but would require a thorough process including a management plan and community engagement.
"We want to make sure we're providing a strong economic base for rural communities," said Donaldson. "This change will help to give community forest operators more options to create local employment opportunities, and also benefit First Nations."
There are 57 community forests in the province.
For Eugene Runtz, manager of the McBride Community Forest, it is welcome news. He feels the community's tenure is beset by limitations.
"Right now we are harvesting cedar at a rate we can't sustain much longer," he said.
Runtz wants the McBride Community Forest to expand into an area he calls Prince George East and he said these new measures from the government may provide them the opportunity to do it. Runtz said that the cedar stands west of the Robson Valley Timber Supply Area and east of Prince George represent the kind of timber that exists near McBride but is unavailable because of caribou closures, old growth reserves, protected areas like the West Twin and the new Ancient Cedar Forest.
"That's great news," he said. "As long as they are willing to take a look at expansions."
Runtz said allowing the community forest's expansion could be a meaningful answer to the previous goverment's removal of appurtenancy, and the restrictions imposed on the valley's timber supply.
Valemount Community Forest manager Craig Pryor said he will bring up the subject in meetings with the Ministry of Forests and hopes to learn more.
Pryor said, until now, expanding the community forest was a major ordeal.
"It was a big deal and you had to jump through lots of hoops," he said.
Pryor explained that they have just lost some operating area to Kinder Morgan, Valemount Glacier Destinations and the Simpcw First Nations so he's pleased to have the opportunity to increase their size.
"We lost well above 300 hectares," he said. "This may allow us to pick up 300 hectares."
"The bigger you are the more you can do."
Runtz said it is time to review the areas old growth reserves, protected areas and caribou closures and put them in the context of the new Ancient Cedar Forest Park.
"As things change you should be able to change and modify these things," he said.
Runtz railed against the protected area in the West Twin.
"It's has been there for over 20 years and not provided one job and taken away a whole bunch," he said. "Now we don't have enough students for our schools."
Erik Leslie, president of the BC Community Forest Association had praise for the move.
"We have been actively working with the provincial government to strengthen the role of people and communities in decisions around the resources they depend on for jobs and community well-being," said Leslie. "These are welcome amendments, and are being implemented after full consultation with those affected."