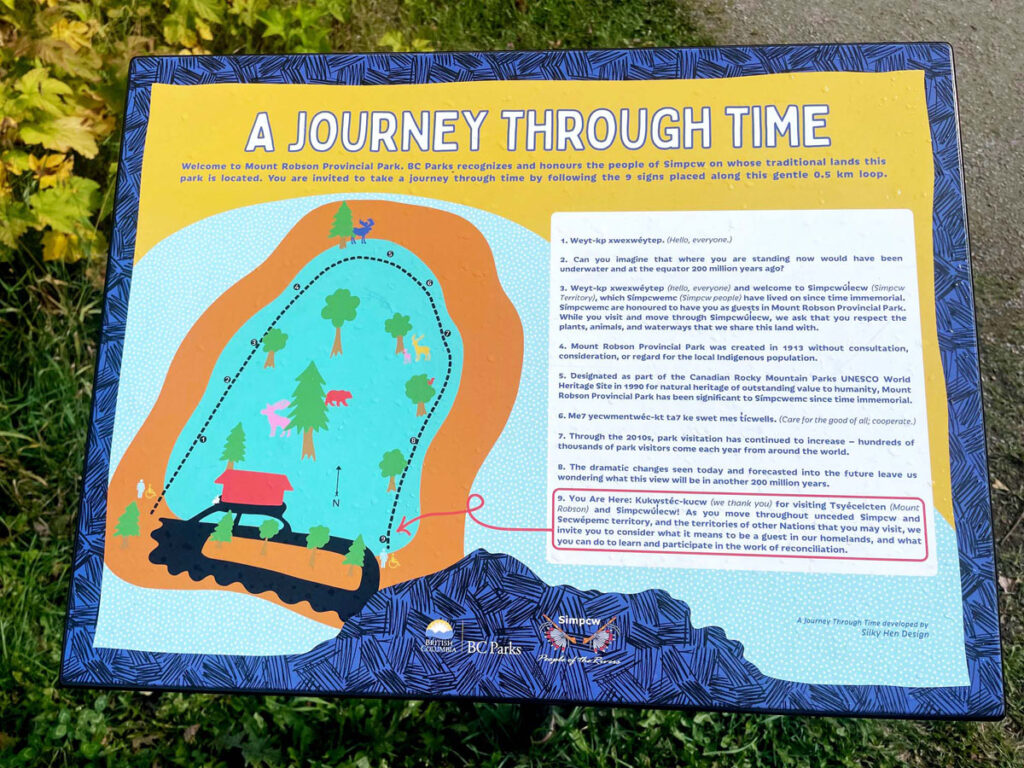 By Rachel Fraser
The first annual Simpcw Days event is being held September 14-16 at Mount Robson Provincial Park. According to Shelly Loring, Cultural Liaison for Simpcw First Nation, the event will gather Simpcw community members with Simpcw who live away from the community in a location of historical significance.
The weekend's events will be happening in both Mount Robson Provincial Park and Tete Jaune Cache, and organizers request the public use due care when driving in and around those locations. Activities planned for participants include rattle and drum making; crafting medicine bags, lanyards and earrings; canning salmon or moose and deer meat and making moose jerky; guided hikes and canoeing; hunting; and a Sllekmewes (stick games) tournament. Sllekmewes is a traditional tabletop-type guessing or gambling game played with small sticks and bones by teams of six players, seated across from one another.
Another event scheduled for the weekend is the grand opening of an interpretive signage project at the Mount Robson Provincial Park Interpretive Centre. This was a collaboration between Simpcw First Nation and BC Parks and tells a story of the Simpcw's traditional use of the land currently within Mount Robson Provincial Park.
Tete Jaune Cache once included a community of Simpcw residents who, in 1916, were forcibly relocated to the reservation near Barriere, and the area is the subject of a land claim by Simpcw First Nation. Loring says the event gives them the chance to strengthen their ties to this part of their territory.
"This is an opportunity for us to gather on the land, in this beautiful part of Simpcwul'ecw (Simpcw Territory) to reconnect with each other, the land, the water, the culture and to ourselves."