by Andru McCracken
---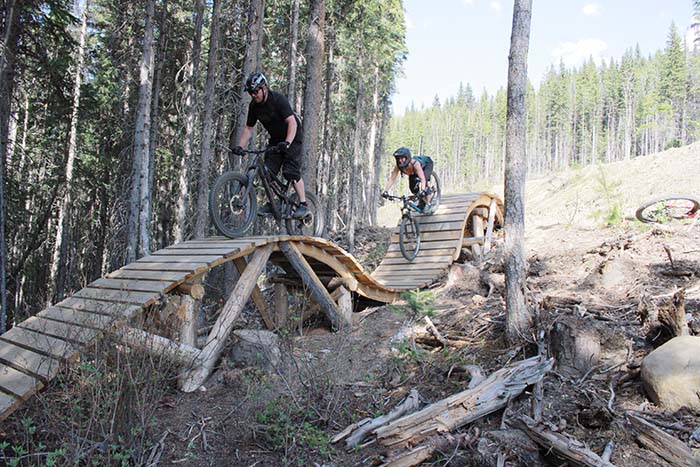 Valemount's Bike Fest is happening Saturday, June 16, under the leadership of VARDA and with the support of Columbia Basin Trust, Northern Development Initiative Trust and Tourism Valemount.
The Bike Fest coincides with the Valemount Craft Beer Experience happening the same weekend which draws many people to town.
VARDA Manager Curtis Pawliuk said the idea is to have fun on the trails.
This year there will be a $15 charge for a day of shuttling for riders over the age of 16 and the upside is that there will be four shuttles. Valemount's Peak Shuttles, Mostly Mental Shuttles from Kamloops, Burnt Bikes from Burns Lake and a fourth shuttle from Jasper will provide access to downhill trails and run from 9:30am to 4pm.
There may also be a possibility to demo some new bikes. Lunch will be provided onsite for $5.00.
"This is a super fun and family friendly event that went off very well last year," said Pawliuk. "We are very excited to be inviting you all to come share our trails again this year."