Submitted
---

Communities in the Columbia Basin have the opportunity to enhance their aesthetic values by increasing the presence of public art thanks to a new three-year, $750,000 program from Columbia Basin Trust, called Public Art Grants.
With support from these grants, Basin communities can purchase and install original works of fixed art. These may include artworks like murals, sculptures or mosaics, and must be created by Basin artists. They must be installed in well-travelled spaces that are accessible by all.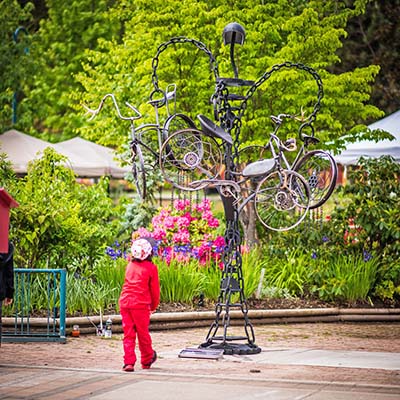 The program will enable the public to interact more with art, helping expand the impact of the arts in the region. It will also support and profile Basin artists.
"Public art benefits residents and visitors by creating a vibrant atmosphere," said Wayne Lundeberg, Columbia Basin Trust Strategic Advisor. "Public art makes our communities more engaging, enhances our economies and adds to quality of life. It also helps communities showcase local Basin-based artists."
Basin arts councils, local governments and First Nations are eligible to apply. The grant will fund up to
80 percent of the cost of the artwork and installation, to a maximum of $30,000. The application deadline for this year's intake is June 28, 2018. Learn more at ourtrust.org/publicart.