by Andru McCracken
---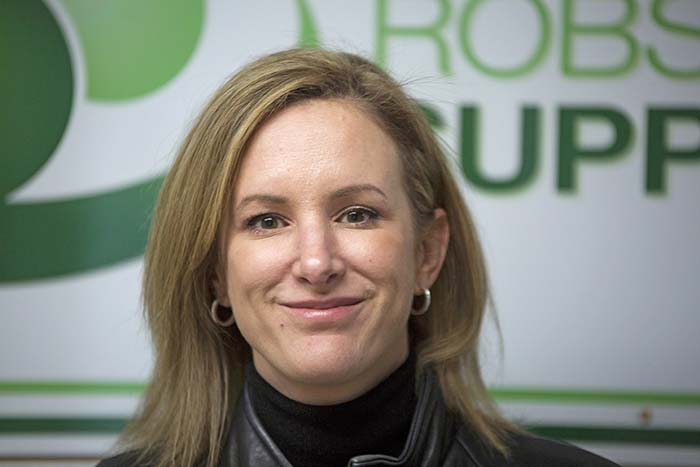 "What skill do you wish you could use more?"
That's the question Lina Thompson, the new executive director of the Robson Valley Support Society asked her staff. She said the answers she received were creative, positive and inspiring.
Thompson doesn't anticipate a rose garden as she takes over at the organization that has been struggling with leadership.
"It's going to be really difficult coming in because I'm taking over for someone with a really different style of leadership," she said.
Thompson described herself as a problem solver with a focus on being more efficient to better meet the needs of clients.
"In government I created an electronic intake package for people that were applying for income assistance. At that time we were doing a paper package," she said. "It was a giant waste of money and resources."
She said clients would wait for hours while staff went through a 40 page document that would ultimately be scanned into the system.
She said her new system worked well and was adopted throughout government.
"It saved a significant amount of money for government, and increased the efficiency for people using the service," she said.
Coming from Chilliwack, Thompson wasn't immediately sold on the Robson Valley.
"We came here and I thought no way, this is way too small," she said. "Where's the Starbucks?"
But she was charmed by the way people welcomed her and sought to find a good place for her and her husband to live.
"We went out for coffee and met some amazing people," she said. "It was so surreal coming here. It felt like a community."
Thompson said that there is a new structure at the Robson Valley Support Society. Melanie Johnson is the Finance Director, Lori Wagner is the Program Manager, while Thompson herself takes over as Executive Director.
The Society runs a number of programs including Employment Services, Victims Services, Safe Shelter, and support programs for children, youth, families and seniors.
"As we grow we need to have a leadership model that is sustainable," she said. "We want to make sure we don't spread people in leadership so thin that they can't do anything well."
Thompson said that she is deeply committed to serving Robson Valley Support Society clients and the larger community as well.