by Andru McCracken
---
For two Valemount businesses, getting notice of an upcoming power outage is as bad as an actual outage.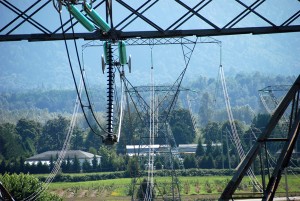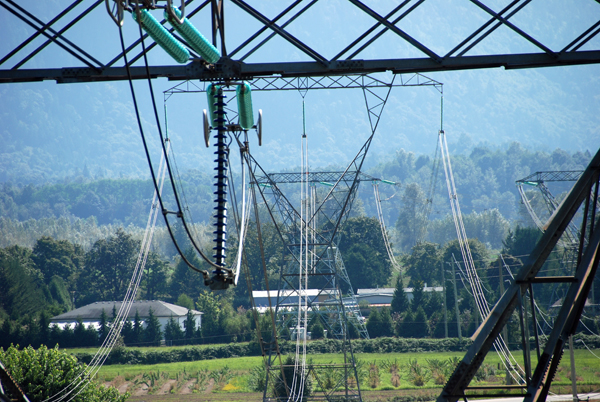 At about 4 pm November 7, an automated phone message let locals know of an emergency outageplanned by BC Hydro from 6 pm until 8 pm. According to BC Hydro, the outage was to replace a broken cross arm on transmission equipment near Kamloops.
For restaurants, it meant lost business – despite the fact that power never went out.
"It's just craziness," said Patricia Thoni, who owns and operates the Caribou Grill with her husband.
"We phoned hotels and told them that, no, we couldn't be open. I had to call two birthday parties and tell them, no, we're not going to be open."
Around 6:30 she called BC Hydro for more information. They said it was still happening, but that they were just running late.
That's when she closed up and sent everyone home.
But BC Hydro managed to keep the power on using power from the Castle Creek IPP near McBride and McBride's diesel generators.
BC Hydro spokesperson Bob Gammer told the Goat that BC Hydro will try to cover off outages using backup power when available, but residents shouldn't assume it will always work. He said it is dependent on the current energy load and supply, which fluctuates throughout the year.
Thoni said she has lost three days of business since the spring, one day was an actual outage, and two were "phantom outages."
She said they already missed a day during the high season this summer when an announced power outage didn't materialize. She said she would prefer not to know.
"Why are they doing this? They never used to pre-phone us and tell us the power was going out," she said. "I said to the lady, 'Don't tell us.'"
For Mike Simms who runs the Valemount IGA, the announcement of the power outage forced him to close early. It also meant loading his deli table into shopping carts and putting them in the back cooler.
He said he'd like to see better communication from BC Hydro.
"We need more precision. If they're testing, they should tell us they are testing," he said.