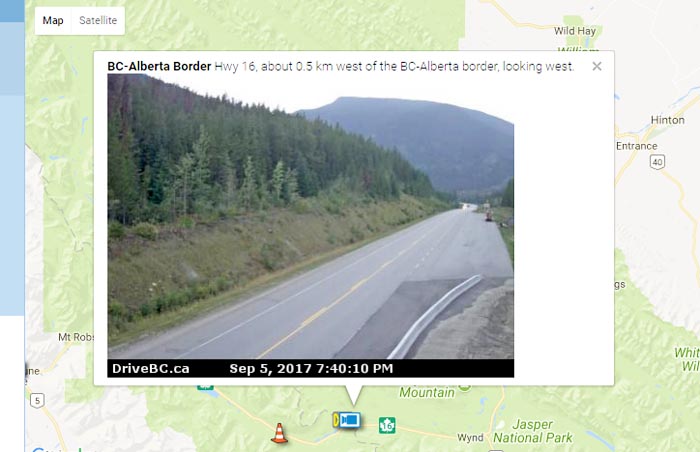 by LAURA KEIL
The Ministry of Transportation and Infrastructure installed a new webcam and an overhead Digital Message Sign (DMS) on Highway 16 near the BC/Alberta Border this spring. The webcam went live on May 3rd, 2017 and the DMS went live July 12, 2017.
A Ministry spokesperson says this particular section of Highway 16 through Mt. Robson Park is prone to fast-changing weather conditions in the winter and the webcam allows motorists to check weather conditions before the set out in their journey. It can be accessed at Drivebc.ca.
The new DMS provides motorists entering BC with road conditions or closures. Motorists can use the new camera and DMS "to avoid delays or take alternate routes, or not drive at all if conditions are poor," the Ministry says.