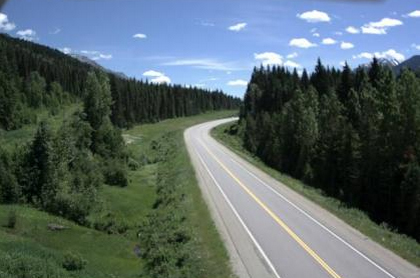 By Goat Staff
Emil Anderson Maintenance is assuming highway maintenance for Service Area 20, the Robson area, taking over from the current contractor Lakes District Maintenance.
LDM Operations Manager Rod Saul said LDM was one of five bids submitted for service area 20. He said LDM will continue to serve as the Hwy maintenance contractor in service areas 24 and 28.
The government had not yet posted the successful bid amount for the Robson area by presstime.
The highway maintenance contract was awarded following a request for proposals that was posted to BC Bid from Feb. 9 to April 7, 2021. It comes into effect Sept. 1, 2021, and has a standard term of 10 years with an option for a three-year extension.
Emil Anderson Maintenance is also the current highway maintenance contractor for Service Area 7 – Fraser Valley, and Service Area 26 – Skeena.
The Ministry of Transportation and Infrastructure's maintenance contracts for all service areas require high standards and a proactive approach when a severe weather event occurs, including:
frequent communication with the public about rapidly changing road conditions during severe weather events and other incidents affecting travel on B.C. roads,
returning Class A highways to bare pavement within 24 hours of a winter weather event, at -9 C or warmer,
patrols every 90 minutes on a Class A highway during a winter storm, and
patrols every four hours when a weather event is forecast.
The ministry is working closely with all private contractors and WorkSafeBC to ensure health and safety are maintained for all workers throughout the COVID-19 pandemic.