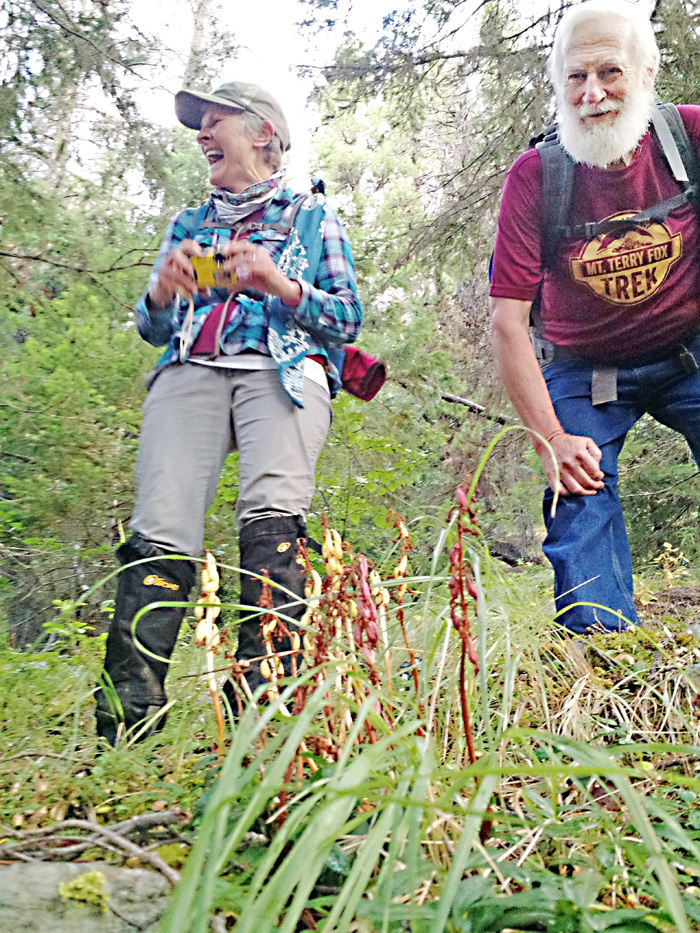 by ANDRU MCCRACKEN
Art Carson leads his troupe of six hikers safely back down from Mount Terry Fox's subpeak.
Climbing 1250m or almost 4000 feet is no easy drill, but that's just what these hikers achieved.
On the way up, one hiker dubbed our intrepid and knowledgeable guide with a new title: Art, of Hiking. He seemed to like it.
Art has been learning about the native plants of British Columbia since he was four years old, and he introduced the group to a new edible berry every few hundred metres of elevation gain. Low bush blueberries, huckleberries, gooseberries, currents, some with warnings about how much to consume.
The Mount Terry Fox Trek is a great chance for people whose lives have been touched by cancer to connect. Pilgrims came from as far as Ottawa to take part in the trek.