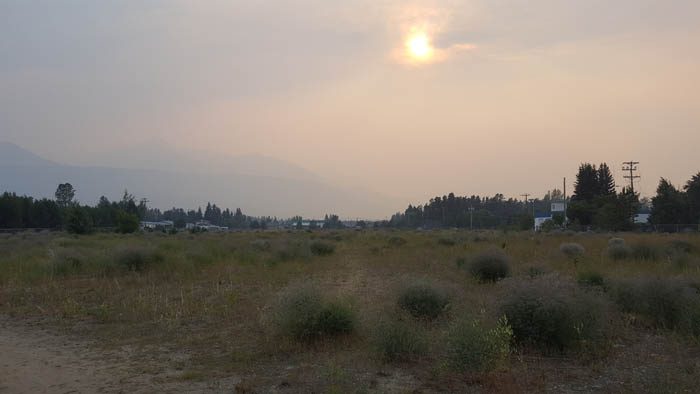 by LAURA KEIL
The Province has issued a Smoky Skies bulletin as forest fire smoke from the Interior blankets the Valley.
The bulletin is issued when conditions may fluctuate rapidly and is similar to an air quality advisory. Provincial air quality meteorologist Gail Roth says smoke concentrations will vary widely as winds, fire behaviour and temperatures change.
Between 6pm Monday evening and 6am Tuesday morning, particulate matter grew to more than 160ppm. The provincial air quality objective is an average of 25ppm (over 24 hours).
Residents could smell the smoke and hardly make out the surrounding mountains.
Roth recommends avoiding strenuous outdoor activities.
"If you are experiencing any of the following symptoms, contact your health care provider: difficulty in breathing, chest pain or discomfort, and sudden onset of cough or irritation of airways. Exposure is particularly a concern for infants, the elderly and those who have underlying medical conditions such as diabetes, and lung or heart disease."
The bulletin will remain in effect until further notice.
View current air quality conditions on our website here.