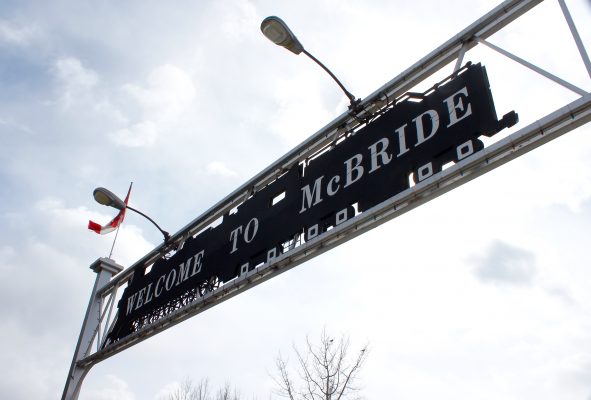 by EVAN MATTHEWS
The community of McBride continues to rally in the wake of the BKB Cedar Manufacturing mill fire, and they've got government support.
On Apr. 22nd, members of the Province's Community Transition Team — led by Michele Haddon — as well as regional district board members, Council members, and members of the public met at the Roundhouse Theatre to discuss the tragedy to date, and how the community will move forward together.
The "Town Hall" meeting, as it was called, is said to be the first of many.
"This is our first opportunity to figure out what you folks need," Haddon said to the crowd.
The $50,000 given to McBride via the Rural Dividend Fund from incumbent MLA for Prince George-Valemount Shirley Bond will not be used to re-build the mill, but rather to support the community in economic development, according to Haddon.
"It doesn't mean we're not going to try and provide support to the mill owner," said Haddon.
"But it's a private thing between the mill owner and our economic development manager," she said.
The Community Transition team described the "cogs of a machine" that kick in during times like these, the first cog being organizations like Valemount Learning Centre (VLC), the Robson Valley Support Society (RVSS) and Red Cross, all which have come in to ensure people are getting the services they need at the right times.
"If you don't know what services are being offered, we encourage you to come in or make a phone call, but have a conversation," — Michele Haddon, Provincial Community Transition Team
"There are services being offered," said Haddon.
"If you don't know what services are being offered, we encourage you to come in or make a phone call, but have a conversation," she said.
VLC and RVSS are providing WorkBC services, according to Executive Director Riette Kenkel, meaning people can come in to speak with employment advisors, or to discuss skills training opportunities or wage subsidy opportunities, use computers, aid with Employment Insurance applications, etc.
Even food and fuel vouchers are available, according to Peter Doukakis, RVSS director.
The meeting was not about one person, but rather about everyone in the community, according to Haddon.
The Village of McBride put out a suggestion box and will continue to take suggestions from the public, as to how community members want to see things progress.
"I know people are worried about the spin-off effect," said McBride's Mayor Loranne Martin, citing the need to form a recovery plan incorporating people's concerns.
Though Council is elected to represent the community, Martin says Council does need the community's direction.
"There will be less people going out to restaurants, less people buying goods and services, etc. I want to assure people… we will work toward our goals in order for our community to recover," she says.
Though the community has been struck by tragedy once more, some are looking for the silver lining.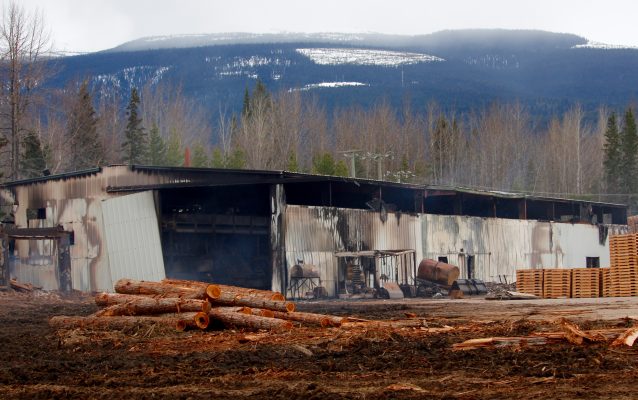 Councillor Rick Thompson said though things are difficult now, in fact, the community has been presented with an opportunity.
"I want to look to the future. I want to look… at where McBride is now, where we want to be, and where we can be," said Coun. Thompson.
"How can we diversify the community and really make a new future for all of us?
"I don't want people to think there is going to be a magic answer tomorrow. This is going to be a long-term process," he said.
The next Town Hall meeting has not been announced to the public.