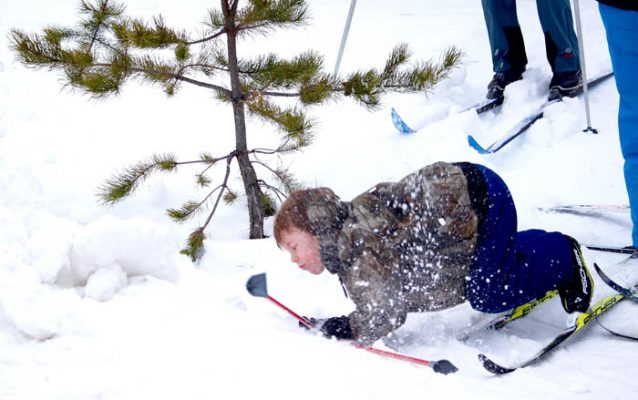 by EVAN MATTHEWS
Rather than become shut-ins for the rest of the winter, the Canoe Valley Community Association (through Kinnickinnickers family centre) is encouraging kids to get outside and embrace the season.
On many Wednesdays, CVCA takes kids to Jackman Flats to offer cross-country skiing lessons, weather permitting. Barb Jensen, a member of the Yellowhead Outdoor Recreation Association (YORA), is the lead instructor. YORA provides an instructor to the program at no cost, according to Cindra Gurnon, Kinnickinnickers Centre facilitator.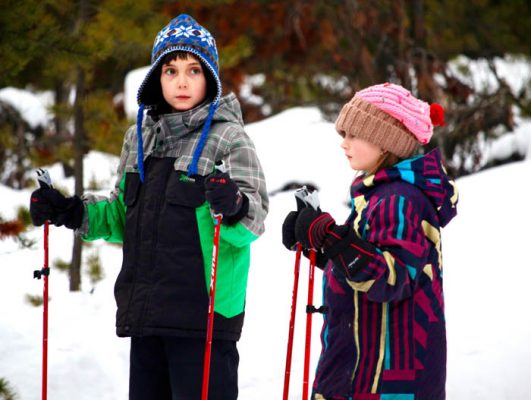 Now in its second year, the cross-country ski program pushes the kids to try something they may not otherwise, Gurnon says.
"It builds a healthy lifestyle, and it keeps them active and socializing," says Gurnon.
"The cost for someone to get the cross-country ski equipment can be quite substantial, and then to find out their child doesn't like it… It would be unfortunate," she says.
Kids who enter the program have to be between six and 12 years old, according to Gurnon, but any child within the age range is welcome — though the program is currently full.
The program is funded via a Community Gaming Grant via the Provincial Government's Ministry of Finance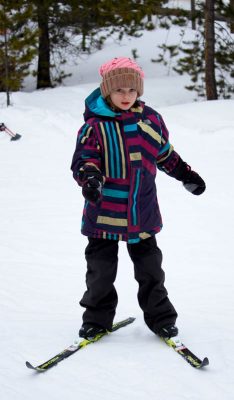 Though the program makes cross-country skiing accessible to kids — expensive equipment is involved — and Gurnon says the program was made possible with funding from a Community Gaming Grant via the Provincial Government's Ministry of Finance, an Imagine Community Grant via Northern Health, as well as YORA.
Now CVCA has taken the program a step further, as the organization offers a rental program to adults (and children), as well.
"They can come and rent skis," says Gurnon. "It's $10 per day, and there is a security deposit, too."
For those looking for more information, Gurnon says to call Canoe Valley Community Association at Kinnickinnickers family centre at 250-566-0008.