by LAURA KEIL
A four-day preliminary inquiry for Shanna Buehler wrapped up Thurs. Jan. 12th, with the judge deciding the case will go to trial.
A trial date will be decided on March 6th at 9:30 in BC Supreme Court in Prince George.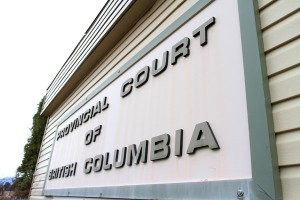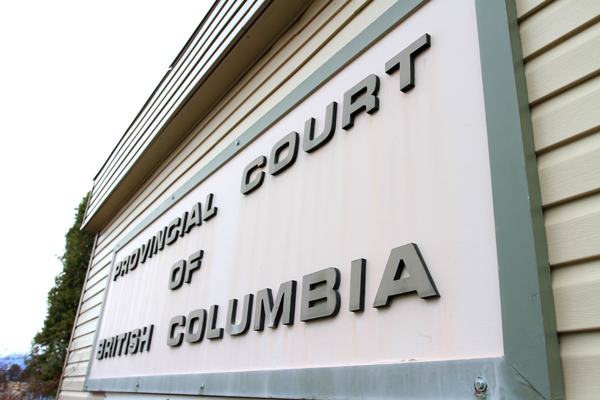 Buehler is facing seven charges relating to an altercation with police in 2014 where she sustained serious injuries and her father died.
In April, Buehler plead not guilty to seven charges, including carry/use/threaten to use a weapon, pointing a firearm, unauthorized possession of a firearm, and break and enter.
There is a publication ban on evidence presented at the preliminary inquiry until the trial is concluded or the accused has been discharged. A preliminary inquiry is for the court to decide if there is enough evidence to proceed to a trial.
Shanna Buehler was present in the courtroom during the hearing.
At various times, Buehler dabbed her eyes with a Kleenex. Three family members accompanied her.
At the time of the incident, Buehler was 21 years old.
The charges stem from an incident in 2014, as previously reported in the Goat, when the RCMP's Emergency Response Team was called to a remote spot on the west side of Kinbasket Reservoir, some 50 kilometers south of Valemount where Buehler and her father John Buehler were squatting in a local trapper's cabin.
She was shot several times, and her father John was killed on Sept. 17th, 2014.
In April 2016 the provincial Independent Investigations Office (IIO) announced it was referring the case to Crown counsel, saying their investigation "identified no independent evidence to suggest the exchange of gunfire took place."
The IIO was set up in 2012 to investigate incidents where the police are involved in a death or serious injury.
Stay tuned for the Goat's coverage of this case.