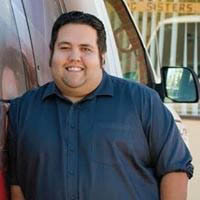 As the SD57 Board of Directors is in the midst of some shuffling, a familiar face has been elected as School District 57's (SD57) new Chair of the Board.
By a unanimous vote, Tim Bennett will serve for at least the next year as chairperson.
A large percentage of the workload for the next year, according to Bennett, will be helping to smooth out new transitions.
"SD57 has a brand new strategic plan, and we're supporting a new superintendent (Marilyn Marquis- Forster) and two brand new assistant superintendents," says Bennett.
"Our district is growing in a lot of ways, and we're excited, but there are still a lot of challenges we have to look at.
"Ultimately we have to ask, are we providing the best quality education to every student across the 52,000 square kilometers that is SD57?"
2017 will be a big year for SD57, according to Bennett, as the board is looking to make public education a topic at the forefront of the upcoming Provincial Election.
"In addition to (the election), we have a new curriculum, and we're trying to figure out the best way to report student learning to the Province," says Bennett.
"There is a lot happening in the transformation of public education right now," he says.
Bennett will serve a one-year term as chairperson, as the board holds an election for the position once a year.
Bennett has served five years as a SD57 trustee, initially elected in 2011, and re-elected in 2014.
However, Bennett has spent last two years as vice-chairperson on the board of directors, a position that helped to "groom" him for the role of chairperson.
"I've had the opportunity with the board (as vice-chair) and I can see how committed and passionate board members are," says Bennett.
"It means a lot that they've placed this faith and trust in me for the next year," he says.
Trustee Trish Bella was voted into Bennett's old position as vice-chairperson.
Trustee Sharel Warrington, who has spent four terms on the SD57 board, has two new roles: one as a provincial councillor for the B.C. School Trustee Association, and the other as a representative of the B.C. Public School Employer's Association, meaning she will retain her position as a trustee, too.
Trustees Bruce Wiebe, Brenda Hooker (originally from the Robson Valley), Bob Harris, and Tony Cable — who spent the last two years as board chair — all remain on the board as trustees.