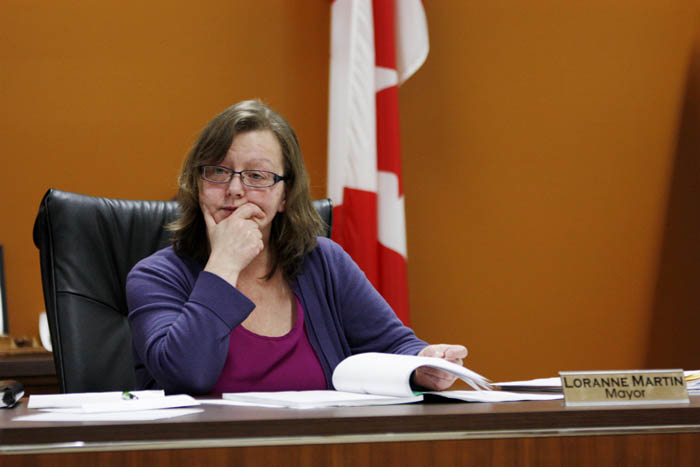 Public notice has been given to the electors of the Village of McBride, confirming a by-election will be held on Saturday, Mar. 4, 2017 to elect three new councillors.
Those elected will see their term in office end in October 2018 in line with the next regular municipal election.
Nomination documents will be available on the RDFFG website come Jan. 10, 2017, and submissions will be accepted by hand, mail, fax or email from Tuesday, Jan. 17 to Jan. 27, 2017.
Qualifications for office are listed as being a Canadian citizen, 18-years-old or older, resident of B.C. for at least six months, and not being disqualified by the Local Government Act or any other enactment.
The Regional District's (RDFFG) Karla Jensen has been named Chief Election Officer.
In addition, a provincially appointed advisor will now begin helping McBride's Council begin down the path toward functioning normally once again.
Isabell Hadford, a former municipal chief administrative officer in B.C. with 25 years of rural community experience, has been named municipal advisor to McBride and is slated to begin working with the Village immediately, according to the province.
Though working with the Village, the Provincial Government is paying for the municipal advisor.
Hadford is also listed as the Deputy Chief Election Officer.
"It is unfortunate the community finds itself in the situation of being without quorum on their village council," says Peter Fassbender, Minister of Community, Sport and Cultural Development. "The ministry is taking all necessary action to help McBride move forward, and we recognize a number of serious concerns have been raised within the community," he says.
On Nov 18th Councillors Ralph Bezanson, Sharon Reichert and Edee Tracy submitted their walking papers, leaving Councillor Rick Thompson and Mayor Loranne Martin as the only remaining members of council.
The former councillors issued an official statement that said "After several unsuccessful attempts to have our Councillors' concerns addressed and having no other resource, we could not continue to participate any further on council, for the best interest of our community."
Hadford's mission, according to the Province, is to work with McBride Municipal staff, council and community in order to stabilize short-term Village operations and help support long-term confidence in the municipality.
Hadford will report directly to the inspector of municipalities, the Province said via a press release.
The inspector of municipalities met with the remaining staff and members of council to discuss the role of the advisor, and emphasize expectations for the two-member council, as they continue to act in their currently limited capacity, according to the Province.
"It is imperative that there is a clear path to order and good government so that community members interested in stepping forward as candidates in the by-election will have confidence in their road ahead," says Fassbender.
On Nov. 29, Minister Fassbender signed a Ministerial Order to allow the remaining two members of council to constitute a quorum until the vacancies are filled through a by-election.
During this time of transition, Minister Fassbender has instructed the mayor and the remaining councillor to not make any long-term decisions, including any creating legal or financial liabilities for the village.
The Village's focus should be on decisions essential to sustaining the operations of government only, according to the Province.