by LAURA KEIL
A weekend fundraiser is helping Jen Martens, who grew up in Valemount, seek new cancer treatments in Tijuana.
The mom of two is in a fight for her life after being diagnosed in January with Stage four breast cancer, which has since spread to both her lungs and her brain.
Jackilyn Lussier is paying it forward to Jen with the second annual Joey Lussier Memorial Kickball fundraiser which encompassed many events on the weekend.
The weekend included a kickball tournament, silent auction, bake sale, concession, garage sale, beer gardens, dance and town-wide scavenger hunt.
Last year the fundraiser was organized to benefit her and her daughters after her husband Joey passed away.
Lussier says she wanted to continue the fundraiser and donate to Jen's cause because of all the help it gave her last year when she needed it.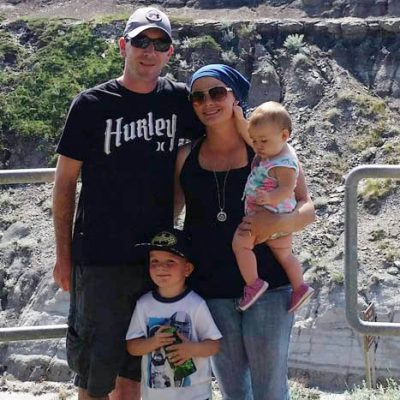 She says four teams took part in the tourney and teams had players from 14-years-old to 63-years-old.
A Go Fund Me page set up to collect funds for Martens recounts Jen's latest struggle:
"The Cross basically told her there was nothing else that can be done and she should go home and live out her last days. Anybody who knows us know we couldn't just sit there and countdown those days on a calendar, we had to keep fighting!! We are now in Tijuana Mexico at a clinic fighting away!!!"
"This battle just got a lot harder and a lot pricier. Jen is still very determined to kick cancer's ass!"