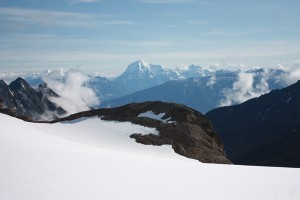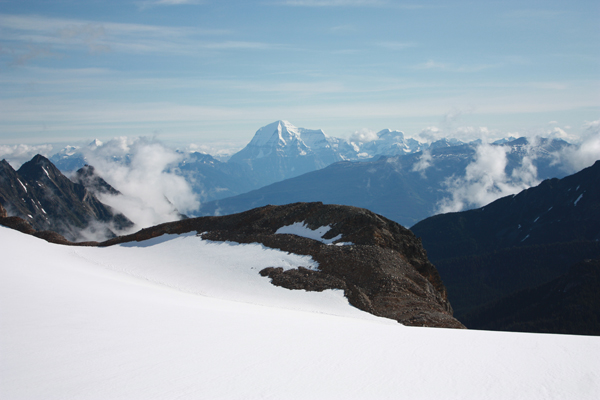 The Regional District of Fraser-Fort George is doing its part to expedite Valemount's proposed resort.
Holding the final public hearing in regards to resort's rezoning on Aug. 1, RDFFG now only has to give bylaw 2998 its third and final reading in order to make it official.
Dannielle Alan, a director for the Regional District of Fraser-Fort George, chaired the hearing.
The hearing began with a presentation from RDFFG department of Development Services, which showed attendees the four proposed zones on the resort site.
The four zones were comprised of:
Residential one
Residential two — would accommodate resort employees, mainly
Village commercial zone — would have the day lodge, restaurant, etc.
Alpine recreation zone  — would have everything else such as lifts, runs, etc.
Later, BC Hydro and Dan Kenkel, principal of Valemount Secondary, had letters of endorsement read into the public hearing. The Regional District of Thompson-Nicola sent a letter confirming it has no objection to the bylaw. There were four letters in total.
Then Oberto Oberti, the resort's designer, made a brief presentation. He said the hearing was one of many he has been to, and he showed up to see the process through.
Finally, the public had its turn. Four residents stood up in support of the rezoning.
Residents included Archie Karas, Bruce Wilkinson — president of the Valemount Ski Society, as well as Joe and Tim Nusse.
"All of our members are in support," said Wilkinson.
Director Alan reminded the public this was their final opportunity to speak, or express concern with the rezoning.
With no objections, the hearing concluded.
In an interview with The Goat, Tommaso Oberti, son of Oberto, said once RDFFG finishes the rezoning, then VGD can start applying for permits. The chairlift would likely be the permit first applied for, he said.
VGD is waiting for the Province to approve the Resort Master Plan, and Oberti said even if it happens by November; his ideal schedule can be met.
Once the rezoning and Master Plan decision are final, the parties have to sign a Master Development Agreement with Licence over the Controlled Recreation Area, which according to Oberti, is an agreement stating it's okay to build what's been approved in the Master Plan.