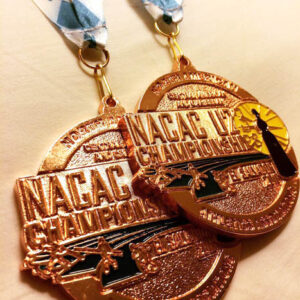 by LAURA KEIL
McBride native Agnes Esser is bringing two bronze medals home from the NACAC Under-23 Championships in El Salvador last weekend – her first international medals.
She won bronze medals in both hammer throw and discus, and was the only thrower to medal in two events.
"Bronze medals in both discus and hammer is a satisfying end to an excellent year, leaving me hungry for more!!!" Esser wrote on facebook.
Esser, a University of Minnesota junior, won the discus national title at the Canadian Championships and Rio Selection Trials in Edmonton earlier this month.
While Esser described the San Salvador competition as "a low key international competition" since it only includes athletes born in 1994, 95 and 96, she told the Goat she was still excited to see another part of the world.
The San Salvador event was put on by the North American, Central American and Caribbean Athletics Association.