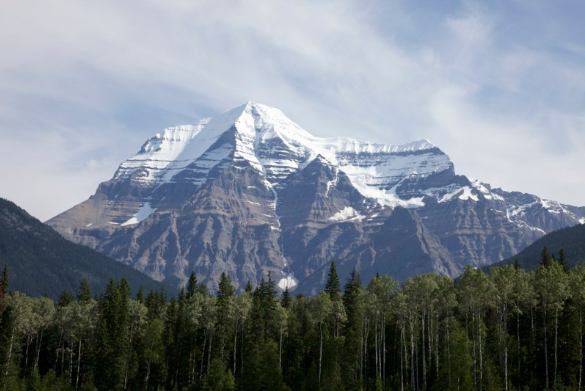 by Evan Matthews
B.C.'s Liberal Government is investing in what they call one of their busiest visitor sites.
Mount Robson Park, the second oldest provincial park in B.C.'s system, will see a $325,000 investment.
"For many visitors… a visit to Mount Robson Provincial Park is the highlight of their trip," says Shirley Bond, MLA for Prince George-Valemount.
"The province is pleased to provide funding to ensure their stop at the visitor centre is on par with the world-class tourism experience British Columbia is known for," she says.
Renovations to the park include:
• Refurbishment of public washrooms
• Renovations to park office and staff areas
• New main doors for public
• New heating and air conditioning units
• New exterior paint
• Drainage improvements
Over the past five years, B.C. Parks has invested over $60 million in park facilities, according to the B.C. Government.
Mount Robson Provincial Park, which receives millions of visits annually, is part of the UNCESCO Canadian Rocky Mountains World Heritage Site.
Last year, the government says there was a 7.9 per cent increase in international visitors from 2014.