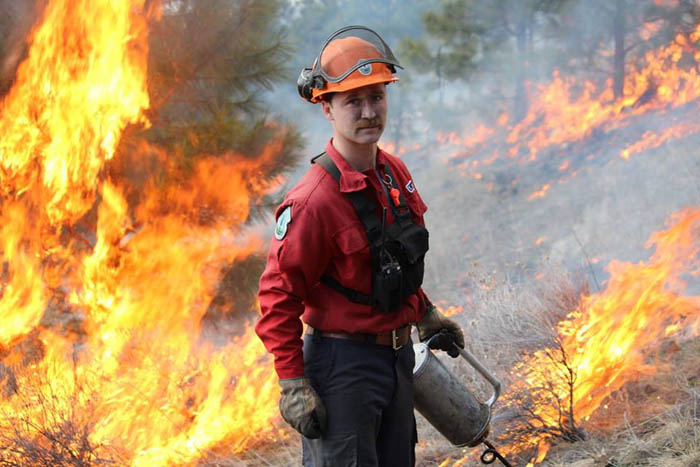 by LAURA KEIL
Despite an unusually warm spring, it's been a mercifully quiet year for Robson Valley fires. But local fire crews have been busy pitching in elsewhere in the Province.
All three three-person crews have cycled through the Peace River area to assist with fighting large fires up there, says Ray Mikolash Zone Protection Officer for Robson Valley Zone.
One local crew was still there as of last Friday, helping with mop-up.
The Robson Valley office has assisted in Fort St. John, Dawson Creek, and Hudson Hope so far this year.
"We're just back now and just catching up and getting ready for the rest of the fire season and what it brings," Mikolash says.
Despite recent cool temperatures and precipitation in the Prince George Fire Centre, the weather forecast is calling for a warm drying trend, according to the Fire Centre. Since April 1st, the BC Wildfire Service has responded to 131 wildfires in the Prince George Fire Centre, burning 89,543 hectares. Of those fires, 95 per cent were human-caused.
Mikolash says the early fire season has cut into their normal spring training, though they are catching up quickly. He says it helps that all crew members this year have a fair amount of experience.
BC sent fire crews to Alberta last month to help there, but Mikolash says those loans are always done with the BC's needs in mind.
"We always maintain a capacity for what's going on locally and provincially," he says.
As far as what the rest of the summer will bring, Mikolash says you can only speculate.
"Everyone's saying there's potential for warmer drier conditions this summer, but we'll see what happens when it happens," he says. "You can forecast, but it's really what comes."
There is still a category 2 open fire ban in the Prince George Fire Centre (which includes the Robson Valley zone).
This open fire prohibition does not ban campfires that are half-metre high by a half-metre wide or smaller, or apply to cooking stoves that use gas, propane or briquettes.
Mikolash says if you have a campfire, you should have water and tools nearby. The campfire should have a proper fire ring and be in a secure area where it can't spread. It should be attended at all times.
For more information on fire smarting your home or business, visit www.bcwildfire.ca