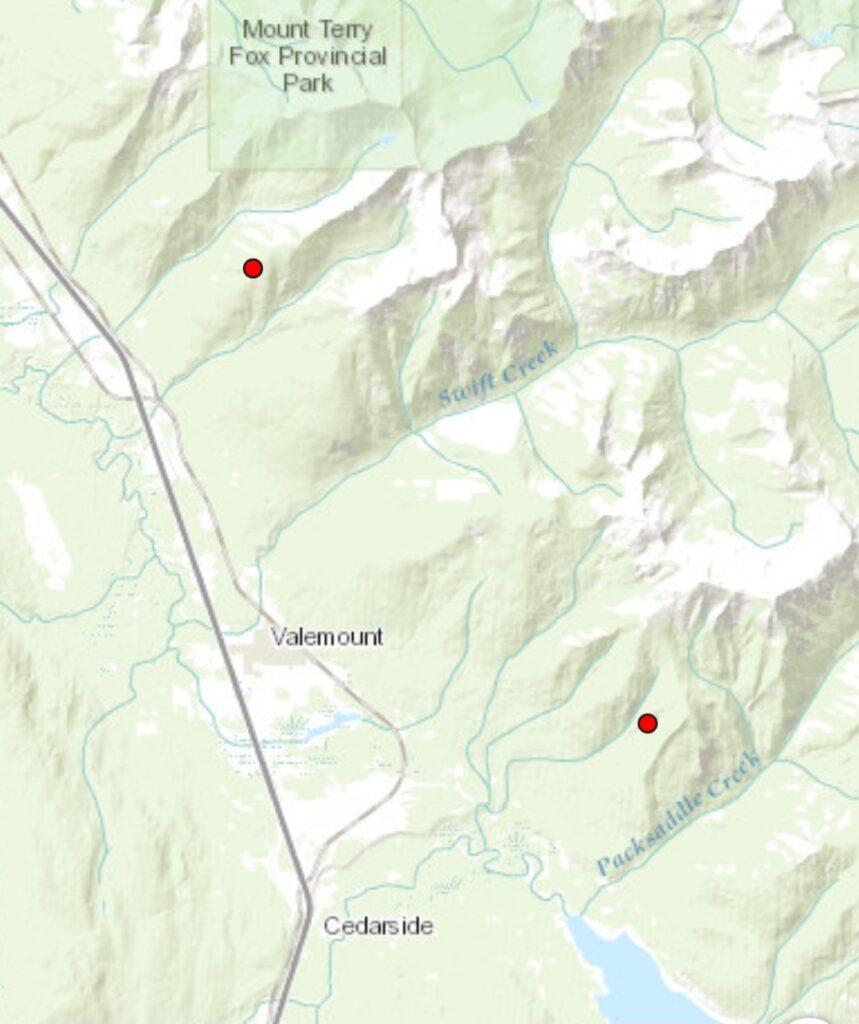 By Laura Keil
Two lightning fires that ignited during yesterday's thunder storm have fire crews and bucket helicopters working overtime.
The first fire was discovered on a shoulder of Mt McKirdy near Home Creek, a creek that eventually flows into Cranberry Marsh.
The second fire is on a ridge between Mt Terry Fox and Swift Mountain, near Crooked Creek.
Both fires are currently listed by the BC Wildfire Service as .009ha and Out of Control.
Mayor Owen Torgerson said the BC Wildfire Service has initiated a "full" response.
The Province continues to classify the Robson Valley as being in a Level 4 Drought, out of five levels.
Stay tuned to the Goat for more updates as they develop.