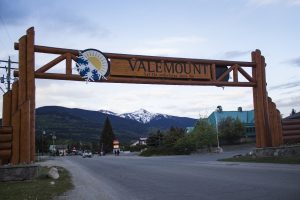 by KORIE MARSHALL
If you own your own business, and are planning to retire, you should start planning now, because it can take three years or more to get a good sale or transition through. But there is help out there. That is the message from Community Futures at a couple recent workshops in McBride and Valemount on succession planning.
Succession planning: it is what you can do and think about now, even if you are just starting a business, to plan for your eventual sale. It might be your retirement, or it may be because you are ready to move on, but your business still has a lot of potential to make money, if some new energy is invested.
Myles Bruns, Regional Manager with the Ministry of Jobs, Tourism and Sills Training helped the Chambers of Commerce of both Valemount and McBride organize the workshops. He took part in the Business Walk in Valemount last spring, and says they heard from a number of local businesses that were considering selling within the next five years. And that concerns him because statistics show if you don't plan for selling your business, you may not find a good buyer, even in two years.
"It is bad for a small community if a business closes," says Bruns, "and they often do if they can't sell quickly."
"It's a buyer's market," says Mike Jurkovic, business analyst with Community Futures of Fraser-Fort George. Baby boomers are retiring, and there are not enough younger people to take over their businesses. He says 88 per cent of business sale decisions are driven by a need to retire, and 83 per cent of owners don't plan for their business sale, resulting in a poorly presented opportunity. That discourages potential buyers.
Jurkovic says a good exit strategy should be part of your business plan, right from the beginning, and it is something Community Futures encourages and can help train you for. Community Futures staff doesn't currently come to McBride and Valemount on a regular basis – they say the number of calls they get from the valley doesn't currently justify them coming out more regularly – but they do offer some online training options as well as some conference call capability, if you can't get to Prince George.
And because the core of what Community Futures does is help people start businesses (including by offering some of the best available business start-up loans), they can also help your almost-perfect buyer take the plunge.
They also offer workshops and counselling, and can help you understand the four basic types of buyers, and how to target the best kind of buyers, depending on what you want for your business.
Bruns notes there is also another way to sell your business – to your employees. Many employees don't have the resources to buy the business they work for, but programs such as the Employee Shareholder Ownership Program can provide incentives to make it more possible.
Both say you need to market your business, and part of that means selling the community as well. "Help buyers understand what you have, what it's worth, and why they want it," says Jurkovic. Venture Connect is a non-profit wholly owned by Community Futures which can help you market your business, both with free listings and advice and with more in-depth paid services.
The Fraser-Fort George office of Community Futures is one of 34 in the province. They use different lending criteria than banks, and are focused on helping to start and expand small and medium-sized businesses, and on community economic development.