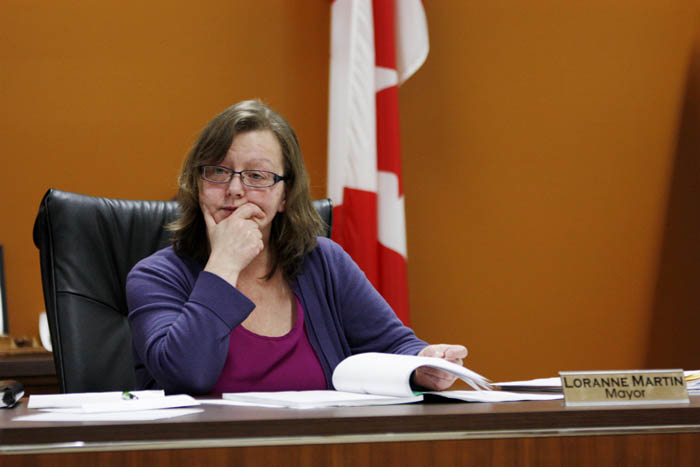 Mayor Loranne Martin
by LAURA KEIL
McBride Village Council has voted to rescind Mayor Loranne Martin's appointment to the Regional District of Fraser Fort George, and voted in Counc. Sharon Reichert as director instead.
The vote was 3-2 in favour of Reichert over Martin during a secret ballot vote held during the regular Council meeting last Tuesday.
Reichert has been serving as alternate director for the past year. The alternate director attends meetings when the primary directory cannot attend.
Since last April, Counc. Reichert has attended the Regional District board meeting eight times and Mayor Martin has attended four times.
In a report to Council, Mayor Loranne Martin explained that last year the Village Council was under the impression that the primary director had to be the mayor. Counc. Reichert brought the matter to Council last month when she realized this was not true.
Alternate directors are paid a meeting fee of $200 plus expenses to attend meetings in Prince George. Conversely, primary directors representing a municipality are paid an annual indemnity of $11,686.82 plus expenses. There is generally one regular board meeting per month. Committee meetings vary.
Counc. Rick Thompson was acclaimed as the new alternate director.