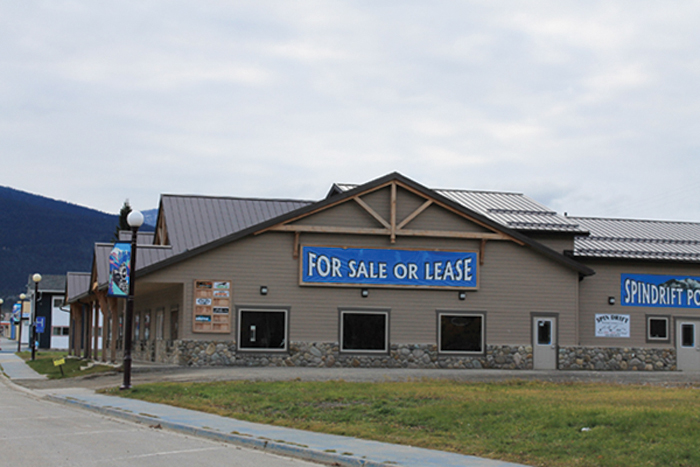 by KORIE MARSHALL with files from MIKE PODINA
Public meetings were held late last month in McBride, Dunster and Dome Creek, to provide information to residents on an upcoming vote on a plan to move McBride's library and museum to Main Street.
A steering committee was set up last year by the Regional District of Fraser-Fort George to address the need for more space and the dilapidated buildings currently occupied by the Library and Museum. The committee explored three options: renovating the current properties, building new, or purchasing and renovating 521 Main Street, and concluded the third option is both the most economical and meets more of the needs of the two organizations.
Proceeding with the purchase and renovations requires a public assent vote (formerly called a referendum). A positive vote will allow the Regional District board to adopt a set of bylaws that will set up a new service area, allow the Regional District to borrow the capital for the purchase, and provide an operating budget for the Robson Valley Exploration and Learning Service, funded by property taxes in an area similar to the area that funds the Robson Valley Recreation Centre.
The meeting in at the McBride Elks Hall was well attended by local residents. Many questions centered on the concern of raising taxes for the project, and why residents of areas like Dome Creek, Dunster and Crescent Spur need to be taxed for a building in McBride.
Regional Districts work differently from Village governments; services are set up to cover and be funded by a certain area, which often includes a village or city. According to the feasibility report for this project, funding a service through taxation of land and improvements is both the most common, and the most fair method, since the facility will benefit all the properties in the service area (just as the existing Robson Valley Library Service and Robson Valley Recreation Centre do, for example).
Some residents commented that the library and museum are closed most evenings and weekends, and they don't attract enough tourists or locals. There was also a concern over ownership of the building, and whether it would be difficult to repurpose the building if it is owned by the Regional District. Some also expressed concern that McBride is already the highest taxed area in the Regional District, and that business owners (who pay higher property taxes) have very few votes to oppose the project (only residents and owners of property not held for or by a company get to vote).
If the vote is successful, it will mean an additional $27.47 per year, per $100,000 value for residential property, or $67.30 per $100,000 for business property.
Voting will be held on April 30th 2016, with advanced voting on April 20th 2016.