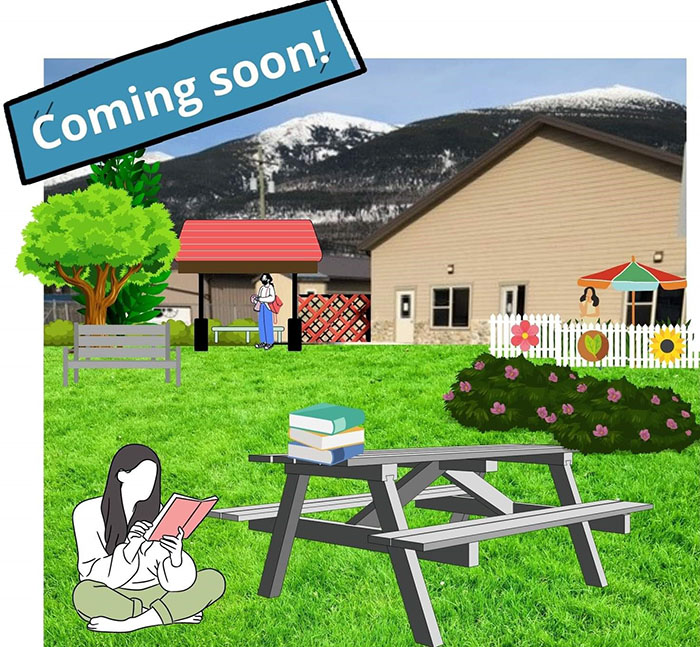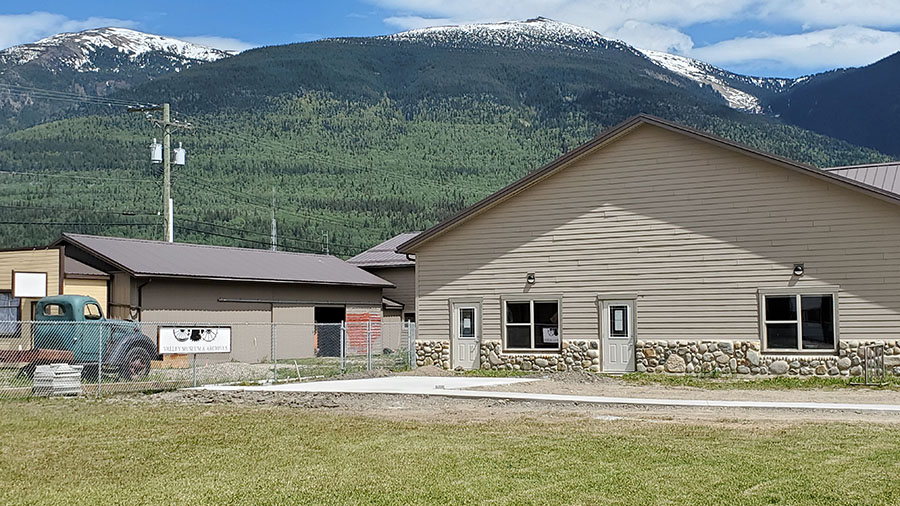 By Andrea Arnold
The McBride and District Public Library staff is excited to see progress made on their new outdoor space. Phase 1 will convert the green space between the building and 5th ave into a more user friendly environment. Work began last week with the pouring of a concrete walkway and 18×16 pad. The next step is construction of a shelter over the pad that will be used as an outdoor meeting space.
The space will be used to host children's programs and performances, said Abi Ward, Library Director. There will be two picnic tables in the space, and one will be accessible.
Between the building and the walkway, a small picket fence will be constructed enclosing a grassy kids' space. Ward plans to provide seating areas for both adults and children and direct access to both the library and the Main Street sidewalk.
The area between the walkway and 5th Ave will receive an assortment of shade trees, both evergreen and deciduous, and a variety of seating options.
"We realized that there are not many places in town for visitors to find shade in town," said Ward. "We have had people sitting in the shade behind the building, and want to provide a better option."
Included in the greenery will be a lilac bush that originated from the Culp lilac walk in Dunster.
Although the project will take some time to complete, Ward hopes that some elements will be ready for use by July.
The entirety of the project this far has been funded through grants received by Northern Development Initiative Trust, Healthy Communities Initiative and the Government of BC. Ward is hoping to include a gazebo space and is continuing to search out grant opportunities to allow the addition.