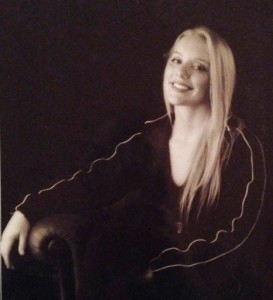 By LAURA KEIL
Take a deep breath.
Natale Neilands says most of us don't even breathe to our full capacity, nevermind have a full range of motion.
She wants to help you become more limber and mobile – and enjoy being in your body. Under her business Mobility & Motion, she specializes in myofascial massage, stretching and personal training and is now offering services out of the Gathering Tree in Valemount.
A former competitive power lifter (the kind of lifter that throws the weight over their head), Neilands has worked the past five years in a gym, on a cruise ship and came to Valemount to work at a dog sledding company.
Now she is focussing on her own business. She wants to help people realize that avoiding their lack of mobility only makes it worse, and the biggest thing that helps is a change in lifestyle.
"You can't beat a bad lifestyle," she says. "You can't reverse in 3 hours what you're doing in 168."
She says her work can help prevent injuries as well as treat old ones. She says part of what she does is help people understand what muscles they are supposed to feel during certain positions.
Her work is all about preparing the body for the motions a person does in everyday life. She says a person does many squats each day – getting into a car, bending etc. Her stretching and massage can help ensure the body runs smoothly throughout the day.
She says she also likes to teach self-care – how to use foam rolls, exercise balls, bands etc.
Neilands can be reached through the Gathering Tree.